Extracting data from iOS 9 iCloud backups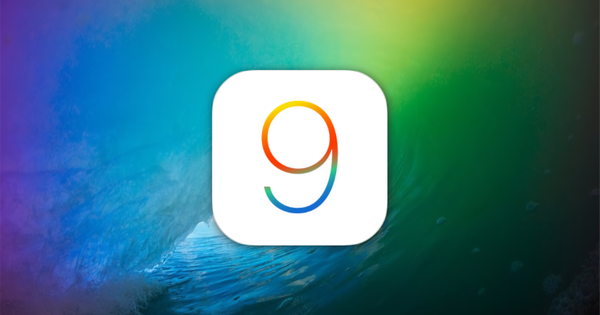 I am delighted to announce that today's release of iPhone Backup Extractor 6 brings support for iCloud backups taken in the newer, CloudKit-based iOS 9 format, alongside the legacy iOS 7/8 iCloud backup format which was already supported. Since the early iOS 9 betas it has been noticeable that Apple have been changing the format and presentation of iCloud device backups, and we're pleased to offer our users a solution for accessing their data from both vanilla Apple accounts and those protected with two-factor authentication (2FA), which we highly recommend.
I'm proud that Reincubate is the first company to be offering this technology, both in our consumer and our enterprise CloudKit and iCloud API products. The company has a long history of leading the way with its technology. In 2008 Reincubate was the first company to release a solution for accessing iOS backup data, the first to support encrypted backups, and later the first to offer an enterprise solution for iCloud data access. Only last week we released functionality to pull content directly from Apple's Photo Stream, another first.
It is particularly exciting for us to be doing this even before Apple fully support the newer iOS 9 iCloud backup format in their own products: their icloud.com service currently only shows iOS 8 backups, and provides no way to check for the existence of newer data. Whilst the engineers at Apple continue to work on their changes to the iCloud backup service, there are a number of caveats to bear in mind whilst using it.
Firstly, there's a terms of service update for users to accept on their iOS devices before they will be able to create backups with the new OS. Apple's servers seem to be disregarding backup data from beta versions of iOS 9.x, so users will need the release versions of 9.0 or 9.0.1 in order to create backups.
There is also a recurring problem where both 9.0 and 9.0.1 iCloud backups can't complete. This can be bypassed by backing up the device to a computer over USB — enabling encryption so that health and HomeKit data get backed up! -- resetting the device, and then restoring it from the computer. Users should find that they can then create iCloud backups successfully. However, we have seen many cases where this will only work once before failing again, and as this process will reset a user's associated Apple Watch and require repairing, it might be worth waiting for Apple's fix. When a user's device enters this state, Apple's servers sometimes lose track of the pre-existing iOS 9 backups, which mean that the iPhone Backup Extractor cannot access them. The issue is being widely discussed on their support forums and Apple will be resolving it soon.
There are still a few issues with iTunes and icloud.com when checking backup status. The icloud.com site will only mention a user's last iOS 8 backup — seen in the screenshot here as August — despite there being newer iOS 9 iCloud backups. It will also still claim that the device is running iOS 8. Similarly, there is a timestamp issue with iTunes which affects releases up until the latest one in El Capitan (12.3.0.44) whereby a last iCloud backup date may be shown as dating back to 1910.
That iOS 9 launch iCloud consumer issue list in full:
iCloud backup fails to complete on iOS 9
iCloud backup is shown as 0 byte
Next backup is shown as 0 byte
iCloud space usage incorrectly reflects backup space usage (ie. backups appear too small)
Only iOS 8 backups are shown on icloud.com
iCloud backup dates are shown dating back to iOS 8 / August
iCloud backup dates are shown as 1910
Corporate MDM settings break iCloud backup on iOS 9
iCloud backup restore fails with app thinning problem
As ever with Reincubate, I'm committed to building a path towards the company's vision -- being the iOS & app data company -- whilst following its values. That means the team come in every day to build products that just work, and that we set out to delight each customer, be they a home user, enterprise or law enforcement officer.
How can we help you?