iPhone Backup Extractor supports iOS 16, turns 15 years old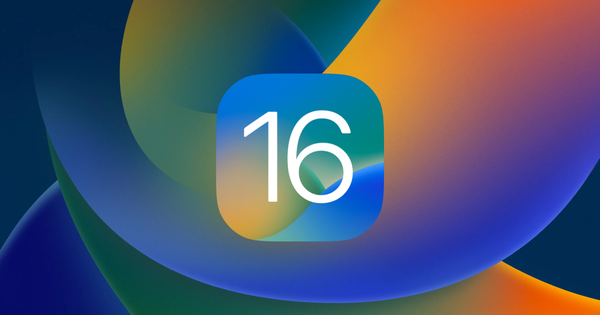 iPhone Backup Extractor turns 15 this year. I never expected I'd have the privilege of writing that, but it's true. And, as I write here each year about the latest software from Apple, iPhone Backup Extractor fully supports iOS 16 and macOS 13.
As ever, things change with the betas, but we're staying on top of compatibility and as ever expect to maintain full compatibility with the final release of iOS 16. We shipped support for the first developer beta around two months ago, in 7.7.37:
The first beta of iOS 16 is here! To celebrate, here's a new version of iPhone Backup Extractor which brings full support for iOS 16, along with a bonus bug fix.

Feature Support for iOS 16 beta 1, this update fixes message extraction and will also make our messages extraction more reliable for future iOS versions and betas.
If you're curious, that last number in the version – 7,596 – is the number of builds we've created since mid-2018 when we reset our build counter. Not all builds see the light of day, but at that rate, we've likely run 30,000 builds of iPhone Backup Extractor since its first release.
We've had a remarkable year at Reincubate. Last year I wrote about shipping our new product, Camo, and the impact it's had. The success and pull of Camo hasn't abated, and we've invested heavily in continuing to build it out for iOS, Android, Mac and PC. Some of what we've built and learned has flowed back into iPhone Backup Extractor.
The team at Reincubate has grown significantly in the last twelve months, and is almost unrecognisable from where we were a year ago. Just as our network of colleagues around the world has grown, so too has our network of friends in the Apple ecosystem, and it was a treat to get the opportunity to attend WWDC '22 in person.
Literally hundreds of people spoke with me and shared their experiences with our software, and Charlie Chapman, Josh Holtz, Jordan Morgan, Curtis Herbert, Christian Selig, Jordi Bruin, Hidde de Ploeg, John Gruber, Matthew Cassinelli and Mustafa Yusuf stood out for their kindness. It's been remarkable to build a community of such friends without meeting them over the last few years, and lovely to finally do so.
It was also a pleasure to meet and talk with Apple's heads of evangelism, design and devrel, as well as other execs and dozens of other users of our products at the company. Apple have long been customers of iPhone Backup Extractor, and were active users of Camo right from its first beta before becoming customers of that, too.
We're full speed ahead on our next set of updates, and I look forward to writing about them soon. Until then, thanks for following along.