The State of Camo 2023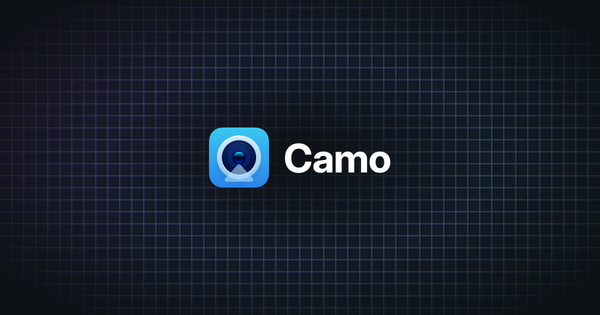 It's an exciting time for Camo and our users. The release of Camo 2 in March, with support expanded to hundreds of new devices, while introducing new features and improved performance, was the result of months of problem-solving teamwork, and marked an important milestone for the app. Since then, there have been more events and news than we've had time to properly talk about.
In May, Camo was featured in a keynote at the Microsoft Build developers conference, with a demo of how we're using cutting-edge tech to power the app's latest features on Windows. Also while we were there, we announced that Camo will be coming to the Microsoft Store later in 2023.
In June, Camo was recognised for its product design and innovation by being named an Apple Design Awards finalist.
And in the past two months, we announced that we'll be bringing Camo to Windows on ARM later this year. This is part of our broader efforts to marry cutting-edge machine learning models and tooling with the latest in AI hardware from Qualcomm and ARM.
These are certainly busy days, but it feels like the right moment to share a bit more about what all these events and announcements mean for the state of Camo. Looking back, we're hugely proud of how far the app has come in just a few short years. Looking forward, we're seeing it truly soar.
Camo 2
Three years ago, we conceived of Camo as a tool to help capture professional-quality video for meetings and presentations, streaming and content creation. Our founding premise was simple – to give users control over their smartphone's advanced cameras, enabling them to capture, stream and record amazing video. Camo would work seamlessly with the video apps they used, while being fully optimised for each new generation of hardware.
With the launch of Camo 2, we made a huge leap in bringing better video and greater control to whoever needs it. Users could now access Camo's capabilities with just about any device they chose, including built-in cameras, webcams, DSLRs and action cams. From a budget webcam to a professional DSLR costing many thousands, if it could be connected to a computer, Camo could give it superpowers.
We also introduced brand new functionality like Spotlight, Virtual green screen and Auto Framing to Camo's array of features, all while delivering improved efficiency through hardware acceleration on both Windows and macOS. It's been amazing to hear the response from our users, to read the reviews, and to see how Camo 2 has been helping creatives and other professionals craft amazing content, such as these fantastic YouTube tutorials and reviews by Darkened Cyrus aimed at helping new creators master their equipment and setup.
At each step of the way, it's our users – professionals, educators, creators, streamers, and others – who have helped shape and inform Camo's journey. So as we work to make the app even better, we're taking steps to strengthen the community that has grown around it.
To start, we've introduced livestreamed Camo Conversation and Camo Classroom events, giving Camo users the opportunity to listen and pitch questions to panels of video experts on topics from improving audio to perfecting lighting to planning and presenting content.
We've also debuted a referral program, enabling monthly and annual Camo Pro subscribers to share free trials with their network. It's all part of that founding premise - to bring better video to everyone who wants it, using the tech they already have.
Camo at Microsoft Build
A core principle reflected in the app is our dedication to building the best experience we can, on every platform. On Windows, this meant creating a fresh, Fluent Design interface built on the latest Microsoft APIs, and packed with a full complement of video adjustments and effects. Our community of Windows users loved it, Qualcomm included it in their keynote at Computex, and Microsoft invited us to its Build developers conference to show other developers what we were doing.
That's why in late May, Camo took centre stage in Seattle, and Aidan, our CEO, treated the Build audience to a preview of what's coming next to Camo on the platform. As he demonstrated some powerful new features, Aidan also talked about how our team is working now to design a new generation of Camo capabilities, using a combination of new tools and next-generation hardware. In a minute, we'll tell you more about what has us so excited about AI imaging and Neural Processing Units (NPUs).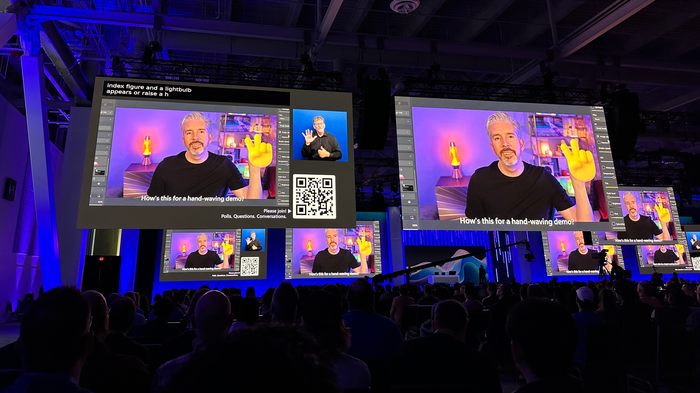 Camo and the Apple Design Awards
Next, ahead of this year's WWDC, Camo was named an Apple Design Award finalist for the first time. It was particularly special to be recognised in the Innovation category, a value that's guided us from the beginning, when we first designed the app for release on macOS and iOS. And we're not done innovating on those platforms. With the framework updates coming in this year's macOS Sonoma and iOS 17, we can't wait to keep pushing Camo forward, making sure that Camo remains the best choice for our community of Mac users.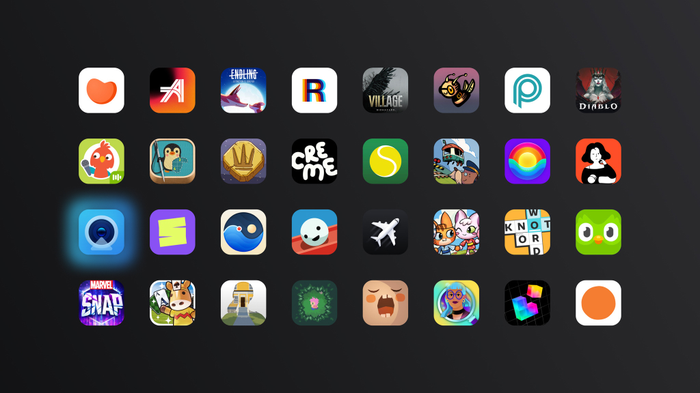 Camo on the Microsoft Store
The launch of Camo 2 and the major developers conferences are behind us, but we're not resting on our digital laurels. For one thing, we're busy finding ways to put amazing video into even more hands. Our next step will be making Camo even more discoverable and accessible by bringing it to the Microsoft Store later in 2023. Creators and professionals from around the world choose Windows as their go-to platform for their craft, and we can't wait for more people to discover Camo more easily through the Microsoft Store.
Camo, NPUs & AI tools
Wherever they download it from, we know that users will appreciate Camo's speed and stability. In designing Camo 2, we worked closely with AMD, Intel and NVIDIA to support their latest and greatest hardware, and engineered new, more efficient ways for the app to run, including offloading some of the processing burden to the cameras themselves.
What we have in the works now is going to blow them away. Thanks to the huge promise posed by Neural Processing Units (NPUs), new chip architecture, and AI image analysis, we're seeing Camo attain a whole new level of performance, achievable with a bit of help from our friends at Qualcomm, ARM and Microsoft.
One of the most exciting developments is the NPU, a hardware accelerator dedicated to machine learning workflows. What Graphical Processing Units (GPUs) have done for graphics-related computations – making them faster and more efficient without monopolising a device's resources – NPUs will do for AI-related computations, but with even greater power.
Relying on this new dedicated hardware will provide staggering improvements in efficiency for machine learning workloads, resulting in both faster image analysis, better overall app performance and better device battery life, with more resources left over for the user to apply to other tasks. The initial performance stats for Qualcomm's NPUs and ARM's chips are truly impressive: running 15x faster than GPU, and 20x faster than CPU in our tests. With speed like this, our Camo product roadmap becomes more like a flightplan.
Having such cutting-edge hardware to work with is exciting, but taking full advantage of its potential requires good engineering and even better tooling. Microsoft's introduction of the Olive ML toolchain plays a big part in unlocking Camo's ability to work with these technologies, letting our team build on top of their knowledge of existing formats and techniques, such as ONNX and model optimisation and delivery. Over the coming months, we'll be working to put this to use in new in-app functionality that we hope will delight our users and give them even more tools for achieving incredible video.
We can't wait to show you more of the exciting additions coming down the pipeline, and to tell you more about what we're doing to make Camo better on every platform.  It's going to be a busy summer for us, but we'll be sure to take the time to update the blog with the latest developments. If you'd like to receive Camo announcements by email, you can easily subscribe here. 
As always, thanks for joining us on the Camo journey. We couldn't do it without you.