Camo SDK launches with Switcher Studio as first partner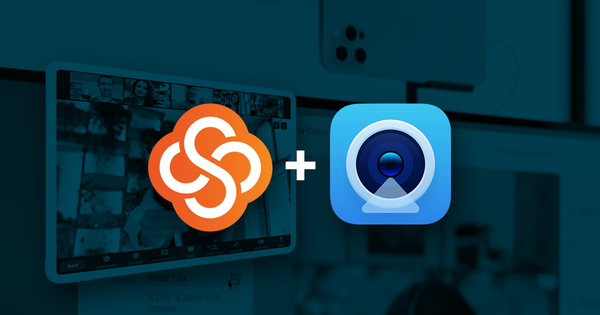 At Reincubate, we're excited to announce our new partnership with Switcher Studio, the software that allows you to make multicamera videos using your iPad or iPhone and edit them as you shoot, to provide Camo's industry-leading virtual camera technology to all Switcher Studio users via the Camo SDK platform.
The Camo SDK makes it easier for users to access Switcher Studio from within Zoom and other meeting clients, as Switcher users can now connect to Zoom and other video meeting platforms via the Camo Studio app. This new built-in compatibility allows Switcher users to easily create meetings and presentations with multicamera views, graphics and overlays live from their iPhone and iPad with Switcher Studio.
Nick Mattingly, CEO and Co-Founder of Switcher Studio, says his team created the software to allow users to live-edit videos quickly and easily from an iPhone or iPad, without needing a team of people or additional expensive equipment.
"We're excited to partner with Reincubate as it's allowed us to provide value to our customers more quickly and keep our focus on further developing Switcher Studio." As the COVID-19 pandemic led to a dramatic increase in the amount of live online communication, the number of users, and the various ways in which they make use of Switcher have likewise increased.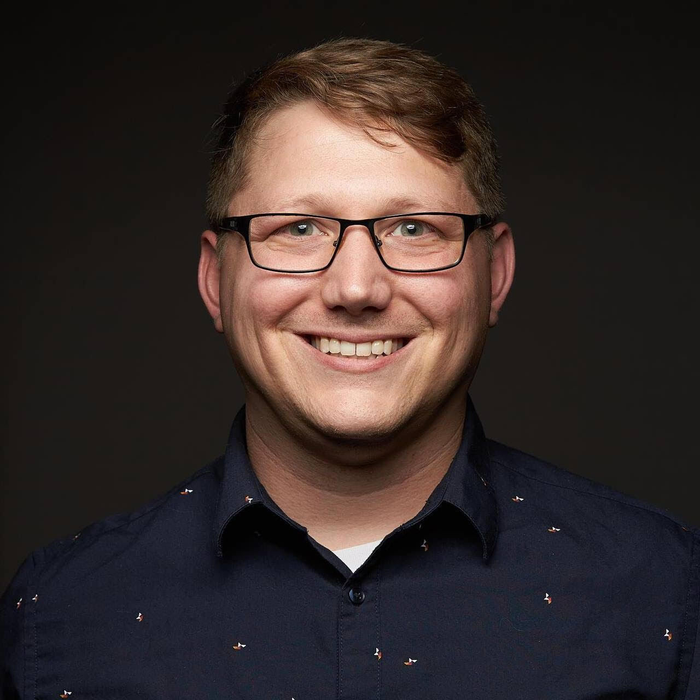 "Over the past 12-18 months, a lot of people were just trying to figure out how to use Zoom and other group video call solutions like Meet, Teams, etc. Moving forward I expect businesses and brands will want to improve the level of quality and sophistication of their video content. That's where people turn to Switcher — because it's easy to set up and use with iPhones and iPads you already have."
"I'm really interested in the role video will play in hybrid work when some people are participating on video calls from the office and others are at home. By using multiple wireless iOS cameras in Switcher along with the Camo integration, hosts can accommodate both without the need for a fixed video setup or installation. With Switcher, you can quickly and easily set up an iPhone or iPad in front of each 'in-person' team member to create a more intimate experience for online participants than they would get with a webcam mounted on top of a TV in a room for Zoom calls."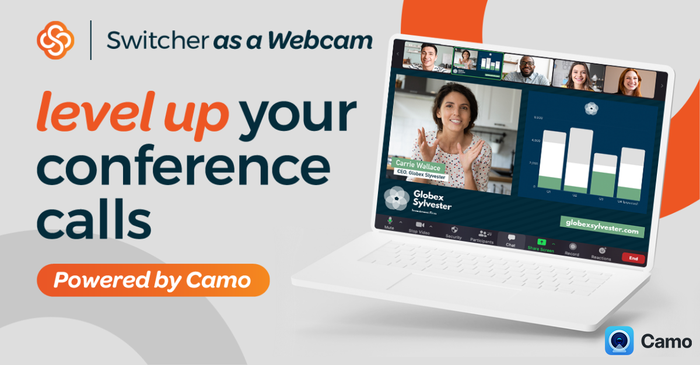 CEO and Founder of Reincubate, Aidan Fitzpatrick, has been developing the Camo SDK platform with the team, following the public release of Camo in July 2020 to help users access amazing video quality with cameras they already own.
"We're thrilled to be partnering with Switcher. We really like the team, and we feel they're a good values match. It's great to have found a deal that works so well for both sides: Switcher gets tailor-made software to make their product easier to access on certain platforms, and at Reincubate, we get to develop Camo further, in ways that are helpful for other users, too."
"It was great to see both teams work so successfully together to deliver each stage of the Camo SDK platform and Switcher integration. Seeing our technology continually improve video content experiences for customers in different forms is really exciting."
Camo's SDK platform provides full video and audio support for both macOS and Windows, and from today is available to all Switcher Studio users. Camo SDK is now available for companies looking to access world-class native virtual camera capabilities on macOS and Windows, please contact us for more info.