iPhone Backup Extractor supports iOS 7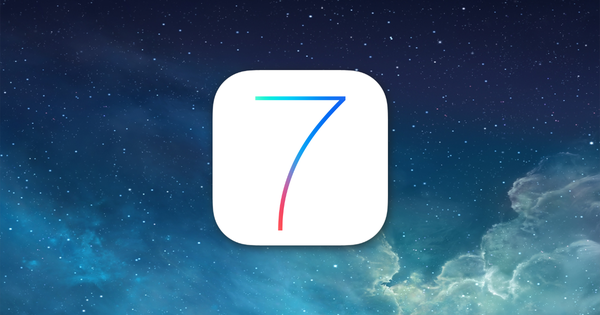 iOS 7 beta has just been set free to app developers everywhere, and includes a wild new design. The major redesign has splashes of bright rainbow colours with a flat interface and new icons for its apps. There are many new features and improvements in the camera and usability.
As ever, iPhone Backup Extractor supports all versions of iOS, and iOS 7 is no exception. Keep your data safe!
New features added in Apple iOS 7 keep in line with the company's principles of simplicity and minimalism, all designed to make life much easier. Let's take a look:
"Activation Lock" renders stolen iPhones useless
iOS 7 introduces the activation lock, a security utility that makes a stolen iOS device inoperable. "Find my iPhone" will allow you to locate the device on a map, play a sound, display a message or even wipe data on the device if stolen, all by using another iOS device while logged in with your Apple ID. This is similar to BlackBerry Protect.
Control Center and improved multitasking
The Control Center gives fast access to functions like toggling Airplane mode, Wi-Fi, and adjusting display brightness. Play, pause, and skip songs when listening to your favourite tunes with a swipe on the screen.
Switching between apps also gets easier with improved multitasking: the device will gradually learn how you like to use your apps and update content even before you start the apps every morning!
Notifications center
In the notifications center you'll find your missed calls, messages, emails, tasks for the day, and even see what the weather will be like. Reminds us of the new Blackberry hub.
Improved camera
The Apple device camera will shoot video, has a panorama view, and allows filters to be applied Instagram much? Photos can be made in still view or square view.
AirDrop (peer-to-peer sharing)
AirDrop makes it easy to quickly share photos, videos and contacts or anything from an app with a person standing next to you, by Wi-Fi and Bluetooth. Sharing is encrypted so that the data transfer is secure, and iCloud can now create a shared Photo Stream that can be available on everyone's iOS device: people can post photos, videos and comments to your stream.
iOS in the Car: CarPlay
"iOS in the Car" is a feature used only for the iPhone 5, and it makes it easy to use your device while driving. The iPhone is integrated with the car's inbuilt dashboard system, and you can use the vehicle controls to play iTunes radio songs, check traffic conditions, get directions on a map, and have Siri read you your messages. Drive safe!
And more...
New Photos app
Shared Photo Stream
iTunes radio is bought to iOS
Siri can do more -- and understand more
iOS 7 will be available for:
iPhone 4 & 4s
iPhone 5
iPod touch 5th generation
Support for the iPad 2, Retina iPad and iPad Mini is coming later in the summer
Are you ready to master the new Apple iOS?
We expect that Apple will have a final test iOS -- known as the "gold master" -- before public release sometime in early September.
iOS 7 gold master will be a ready-to-release version of the operating system, and most likely the same build as will be pre-loaded on new devices. If you already have access to an Apple Developer account, you will be able to install iOS 7 on your device one week before the iOS 7 launch. Apple still have not confirmed a date for the official release. Rumour has it, this could be as soon as September 10th.
Apple dazzle with gold and champagne
iOS 7 gold master might come along with a new device. Rumours have been around for a while that Apple wants to delve into the low-priced smartphone market with a device that has a plastic case, rather than the traditional aluminium back. The device, supposedly dubbed iPhone C, should be resistant enough to please the grumpiest of nitpickers, according to iDownloadBlog. However, Apple fans that value high-end design will be pleased to hear these will remain, with the company also planning an iPhone in shade of champagne.