BlackBerry 10: what's new from RIM?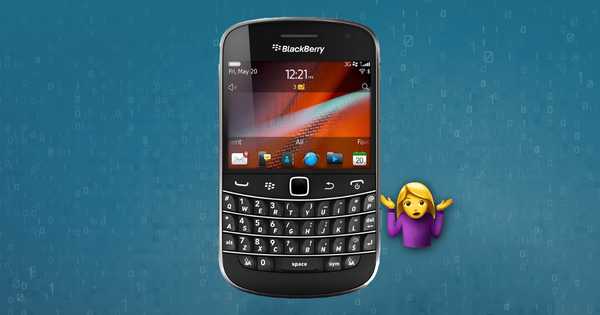 BlackBerry 10 is finally coming this January 30th, and we've been interested to see what RIM has done with its operating system. After a year-long delay, analysts and competitors alike are keen to know what the company has up its sleeve to try and regain market share. (RIM won themselves nearly 80m subscribers worldwide up until 2012.)
A number of BlackBerry 10's new features have leaked in recent months, and it looks to be designed to compete against Google's Android or Apple's iOS. Amusingly, BlackBerry is set to launch BB10 in New York: the big Apple. A coded message from the Canadians, perhaps?
Voice recognition assistant
Apple's mobile persona, Siri has competition: although not branded in the same manner, BlackBerry's voice recognition assistant may do the job a little better, according to a video showing RIM's new BlackBerry Z10 in comparison to the iPhone 5. Of course, it remains to be seen.
BlackBerry Hub
BlackBerry Hub gathers notifications, SMS, emails (from all accounts), and from social sites such as Twitter, LinkedIn and Facebook. With BlackBerry Flow, it's easier than ever to swipe from one app to the other. (That said, whilst the OS has a similar means of showing information, the process of moving from one app to another is not as smooth.)
BlackBerry Balance
BlackBerry Balance enables separate work and personal accounts on the BlackBerry that can be accessed with a touch. Balance can warn if you try to send confidential work items to personal contacts, and it can prevent social media apps from accessing the same data. For those wishing to have an all-in-one device, it's a step forward.
BlackBerry Browser makes web browsing faster
The new BlackBerry 10 browser offers a faster browsing experience, HTML 5 support, and built-in sharing to social networks. According to RIM, the browser remembers the way you like to do things and adapts to your lifestyle, whatever that means. BlackBerry's browser has a smaller URL bar and a hidden title bar that allows for more browsing space.
Many users would love to see their BlackBerry running Android apps -- just as the PlayBook does -- but it remains to be seen whether that will be possible
The BlackBerry Camera with Time-shift
One BlackBerry feature that may play well with users is the "Time-shift" camera that lets users edit photos in a similar manner to Instagram.
The in-built photo editing can prevent photo disasters by letting users check frame by frame for the best image. From what we've heard, the new BlackBerry devices will include an 8 MP camera, which will most likely mean better quality photos. Also, the devices will have face detection, which means the focus will be automatically set to faces.
BlackBerry World to compete with the Apple Store?
BlackBerry's "BlackBerry World" app store will ship with apps, games, music, videos, books and so on. The store, which will hold around 70,000 apps, has been redesigned and will offer recommendations based on downloads or user's rating.
It will contain some very popular apps: Skype, Amazon Kindle, SAP, WhatsApp, Angry Birds and even Microsoft's Office Suite. The number of apps that the BlackBerry store will hold pale in comparison to the Apple App Store's 700,000, but porting applications from iOS or Android is being made easier, with a part-automated porting process.
BlackBerry World links to the user's BlackBerry ID and user's choice in payment, whether it's PayPal, credit card or carrier bill.
And the others...
BlackBerry Remember allows users to group messages, photos and web links together in one place
BlackBerry Story Maker is a video editing app for creating high-resolution video, music and effects
BBM Video Chat Screen Share allows users to make video calls in real time, and share photos and videos whilst screen sharing
What about the new phones?
There are two: the BlackBerry Z10 and the Q10/X10.
BlackBerry Z10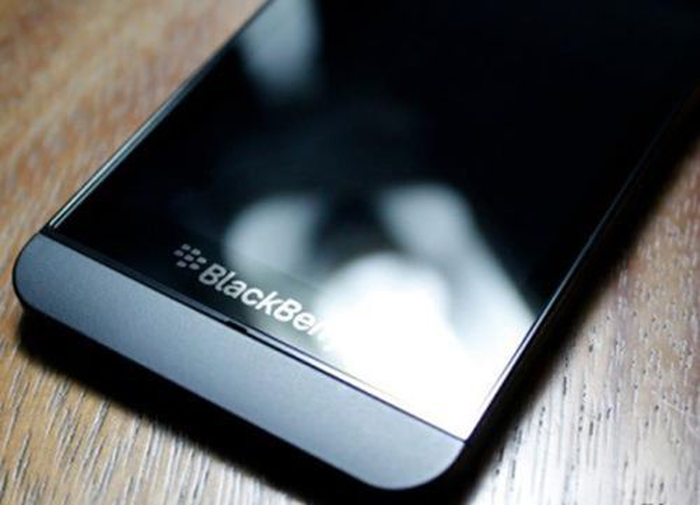 BlackBerry Z10 seems aimed at competing against the iPhone, and the latest BlackBerry Z10 video makes it look better than its aluminium-backed cousin, the iPhone.
BlackBerry has invested a lot in making the touchscreen-based input smooth, and BlackBerry's chief exec, Thorsten Heins, calls the Z10's intelligent touchscreen keyboard "writing without typing".
Here are the specs:
Touchscreen intelligent keyboard
4.2-inch LCD display, 1280 x 756 resolution at 356 PPI
8-megapixel main camera with Auto Focus and 5x digital zoom, 1080p HD video
2 MP front facing camera, 3x digital zoom, 720p HD video
1,5 GHz dual-core Qualcomm Snapdragon S4
16GB internal storage and microSD up to 64GB, 2GB RAM
2GB of RAM
4G LTE connectivity, Bluetooth, NFC, Wi-Fi and GPS
USB 2.0 high-speed port, Micro HDMI
Up to 10 hours talk time (3G) and up to 13 days standby time
BlackBerry's Z10 will ship worldwide in the coming weeks. The non-contract (PAYG), unlocked BlackBerry Z10 pricing is £479 in the UK, and Vodafone will offer the smartphone for £29 on a £42-a-month deal.
BlackBerry Q10 ("X10")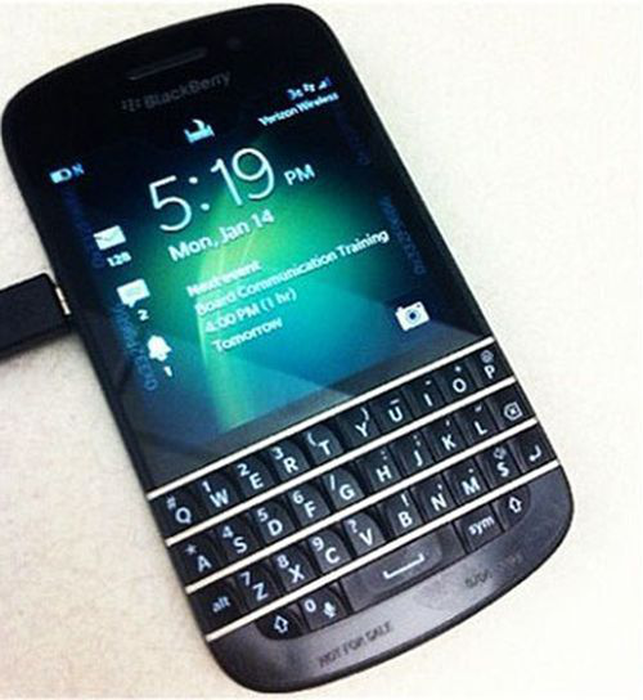 Photos of the BlackBerry X10 were leaked on Instagram this month, showing a redesigned BlackBerry with the traditional QWERTY keyboard. It's a small, square-shaped phone, with a classic BlackBerry look. The screen shows four Active Frames and the application panes have three rows of apps. Here are the specs:
Physical QWERTY keyboard
8-megapixel main camera and 2-megapixel front camera
Durable glass-weave cover
3.1-inch, 720-by-720 Super AMOLED screen
MicroUSB and MicroHDMI ports, MicroSD card slot
1.5-GHz dual-core processor
2GB of RAM and 16GB of storage
Micro USB, micro HDMI-Out, Bluetooth 4.0 Low Energy, 4G LTE
Wi-Fi and NFC
This handset might not be on the market until April.