Getting started with Camo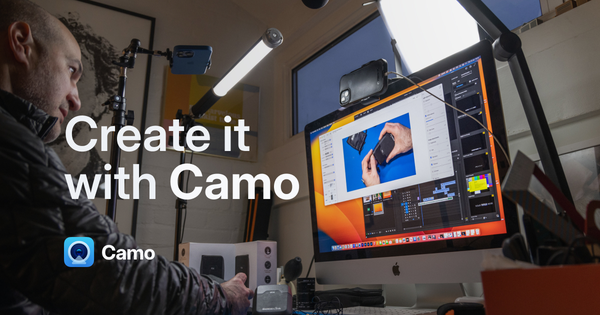 To use Camo, you'll need to install it on your mobile device and on your computer.
Installing Camo on your iOS device
Camo is available App Store. If you don't see it, please search for "reincubate camo".
Installing Camo Studio on your Mac
Download and unzip Camo Studio from here; that'll show you the Camo Studio app
Double-click on Camo Studio to run it
When you first run Camo Studio on your Mac, it'll prompt you for permission to install (it'll move itself to "Applications", and install a plugin to let video conferencing apps see it)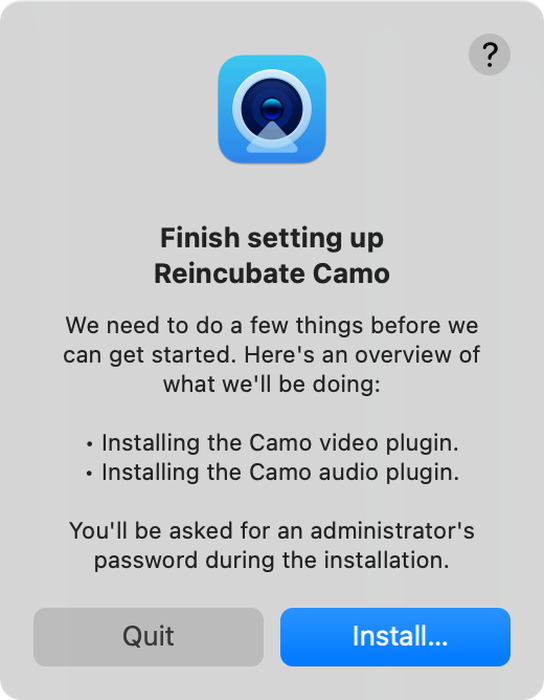 Once that's done, Camo Studio will open on your computer. When Camo Studio runs for the first time, it'll ask if you want it to automatically check for updates. We recommend that you do, simply because we update Camo Studio regularly to stay abreast of compatibility with a wide range of video apps.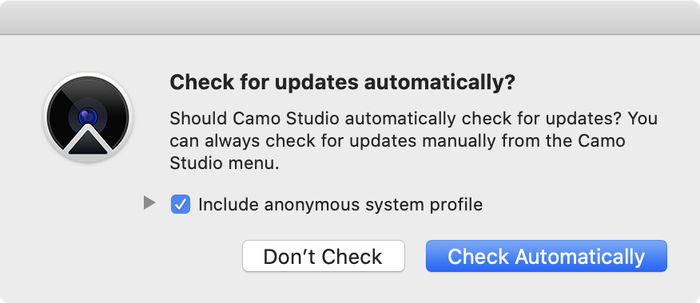 Installing Camo Studio on Windows
Camo Studio for Windows is currently in beta.
Download and unzip Camo Studio from link shared with you via the beta programme.
Double-click on Camo Studio to run it
Follow the installation instructions it shows.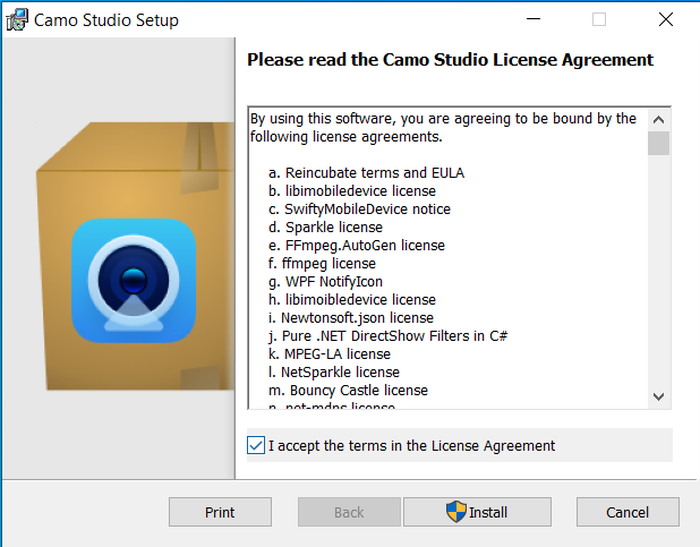 Pairing Camo
Pairing in Camo is automatic — just plug your device in. Connect your iPhone or iPad to your Mac with a standard lightning USB cable, and after a few seconds, you should see yourself in Camo Studio on macOS.
Activating Camo
There's no need to pay to use Camo, and the free edition provides everything you need to use your iPhone as a high quality webcam. However, if you'd like to unlock all of Camo's power, you can upgrade by clicking the "Upgrade" button on the top-right of Camo Studio.
That'll show a window like the following, with buttons at the bottom to buy a license or activate a license. Clicking "Buy now" will take you to Camo's checkout to buy a license.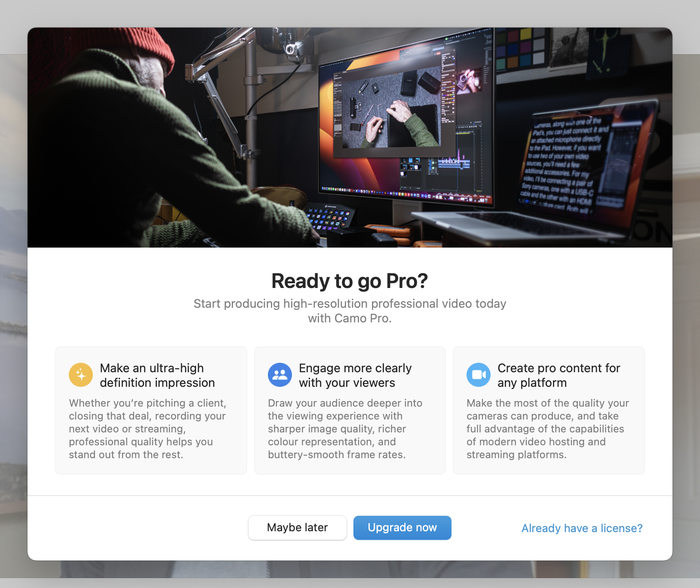 Once you've bought Camo, you'll receive an email with a username and password for activating Camo. Go back to Camo Studio's Upgrade and select Activate license to enter your credentials and start using Camo Pro.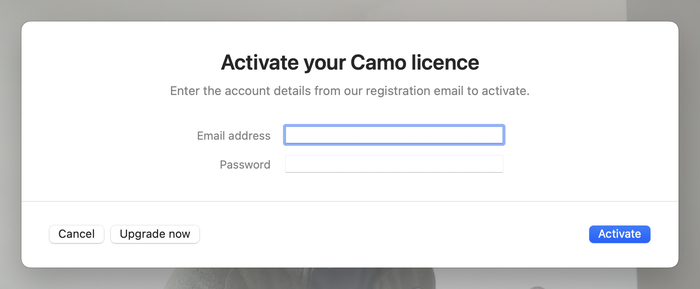 If you've closed the browser window you used to buy Camo, and you can't find the email, search for support@reincubate.com in your inbox and check your spam. Contact us if you get stuck or need help!