Using Camo in other apps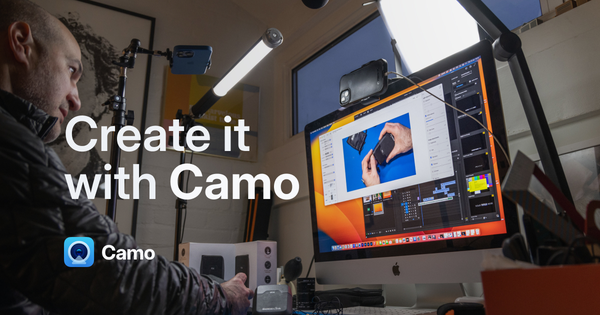 Camo Studio includes a directory of all the apps it is compatible with, which you can access by clicking Help & Integrations at the top right of Camo Studio. Users should rely on Camo Studio's directory of apps to see any app-specific instructions for using Camo with their app of choice. The list of compatible apps is also available here.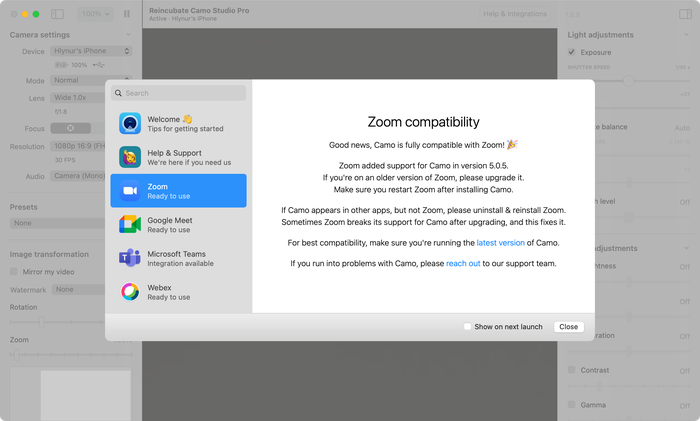 Using Camo Studio with pre-integrated apps
Camo is designed to just work, and it achieves that with automatic integrations with a number of different video apps including Zoom and Google Chrome.
There's nothing in particular users need to do to use Camo with these apps, other than restarting them after installing Camo Studio.
If you click into the settings of your favourite videoconferencing app, you should see Reincubate Camo available as a camera, as in the image below.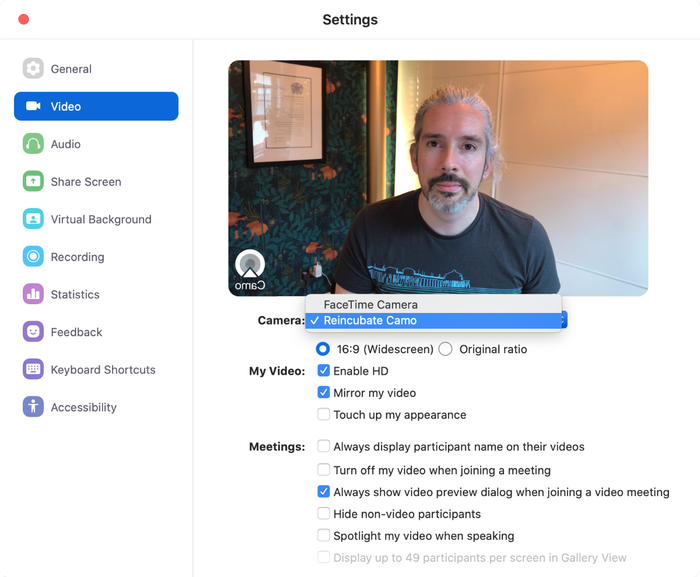 Using Camo Studio with apps requiring integration
For apps that aren't already automatically with Camo, Camo Studio presents an "Install integration" button that will update them to make them work. The app includes a link to explain how this works.