CIA ramps investment in critical app data access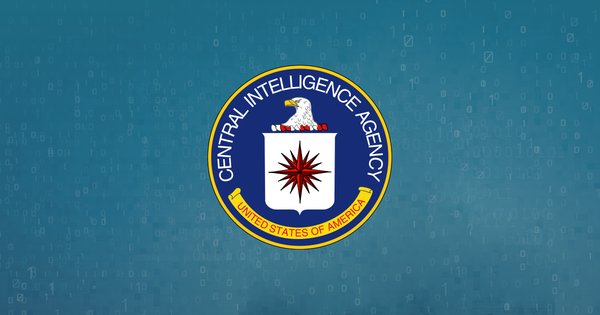 Glenn Greenwald's online magazine, the Intercept broke a story this month cataloguing a number of the tech firms that CIA-affiliated venture capital firm In-Q-Tel has invested in. As Lee Fang writes:
among the 38 previously undisclosed companies receiving In-Q-Tel funding, the research focus that stands out is social media mining and surveillance; the portfolio document lists several tech companies pursuing work in this area, including Dataminr, Geofeedia, PATHAR, and TransVoyant
These investments reflect the CIA's increasing interest in accessing and interpreting app data for matters of global intelligence and security. All four of the companies disclosed have mechanisms for pulling data from platforms including Twitter, although as noted earlier, the company has taken steps to prevent this information being harnessed by US intelligence.
Dataminr licenses Twitter app data to visualize trends and disturbances for LEA and financial services Geofeedia monitors geotagged data from platforms such as Twitter and Instagram to monitor breaking news events in real time PATHAR's product, Dunami mines Twitter, Facebook, Instagram and other social media to determine networks of association, influence and potential radicalization TransVoyant monitors Twitter to spot gang incidents and threats to journalists, and integrates data from satellites, radar, reconnaissance aircraft, and drones.
Over the last decade, In-Q-Tel has invested in companies with technology to scan and extract sentiment data from large datasets. Companies included Visible Technologies and NetBase, both specialising in sentiment analysis. As well as investing in providers of app data, In-Q-Tel has also built a technology laboratory named Lab41 in Silicon Valley to help grow their big data and analytical skills.
Back in 2013, Bob Gleich went on the record talking about a team of approximately 70 people, and more recently Deputy Director of the CIA -- David Cohen -- spoke at length on collection of HUMINT (or human intelligence) through social media and app data.
The Deputy Director explained:
ISIL's tweets and other social media messages publicizing their activities often produce information that, especially in the aggregate, provides real intelligence value
An In-Q-Tel paper from 2012 on social media technologies strongly emphasises the critical nature of monitoring social media for government agencies, for "political movements, crises, epidemics, and disasters, not to mention general global trends".
As the Intercept notes, American privacy advocates express concerns use of automated sentiment extraction tools with HUMINT. Lee Rowland, senior attorney of the ACLU (American Civil Liberties Union) noted a dangerous trend toward government relying on tech companies to "build massive dossiers on people [using] nothing but constitutionally protected speech".
Reincubate takes a different approach to accessing to these forms of app data, by providing it directly from the platform or app level, rather than through a firehose or vendor API. This has the benefit of pushing control of the data back to its owners or those possessing legal warrants, and reducing opacity in the data. In several cases, Reincubate's data service has been able to provide full access to app data on a given platform months ahead of any official platform capability to do so. For more information, read about the iCloud API.