App data in the real world: aggregating cloud photos & iMessage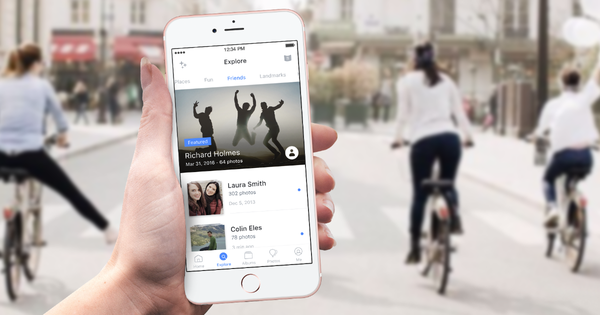 Everalbum are building machine learning technology to surface photos around important moments of users' lives. Their new Everalbum Explore platform -- available on iOS and Android -- aggregates photo content from a deep range of sources, using app data feeds into services including Dropbox, Google Photos, Instagram, Facebook, iMessage, Flickr, and Amazon. The company's pitch is to protect one's life's photos so ones never have to worry about losing them.
The platform uses clever technology to funnel images into albums based on events, consolidating them into a single place from being scattered about the Internet. To date, Everalbum have aggregated around 1 billion photos.
Company co-founder Andrew Dudum says:
We know that most mainstream users are not interested in searching for and tinkering with thousands of photos they've stowed away in so many different services. There isn't even a fair understanding of what 'cloud' storage services means to the mainstream users. Our research clearly indicated that users just want to be delighted with their precious moments that they get to sit back, rediscover, and experience, especially at the right time.
Reincubate's app data APIs provide access to data from a broad range of apps, including photo storage, sharing and messaging services, including iMessage, Snapchat, Facebook Messenger, WeChat, Kik, Viber, Skype. The company has experience supporting clients aggregating this data at scale for a broad range of products. For more information, read about the iCloud API.