WWDC 2017 and the future of iOS data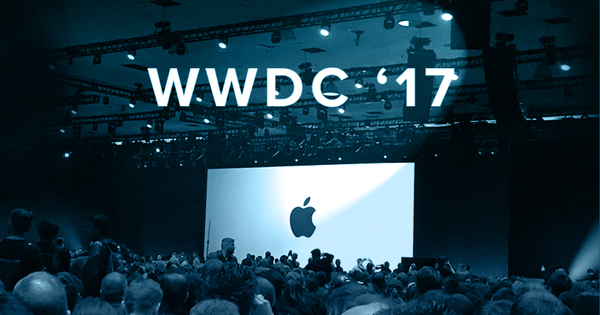 Every year, thousands of Apple developers gather to learn the latest from Apple in terms of iOS, macOS and other products.
Reincubate have been Apple Developers for nearly a decade, and this year our CEO Aidan has been sharing insights about the future of iOS technologies, directly from WWDC 2017.
Whilst you can easily find coverage of the announcements and agenda in publications like CNET, our focus is on understanding what are the implications of these software changes and updates, from a B2C and B2B perspective.
The award winning Reincubate iCloud API has served businesses and consumers around the world, helping them recover files and access data in iTunes and iCloud backups.
Files and data management
First off, Apple's new Files app was launched in the App Store ahead of the conference. It's a file storage and management tool which will help Apple users with content created with iOS apps
Does that mean that the Apple ecosystem will be more closed and only accessible to Apple users? Not really. File management apps are just tools to navigate user generated content. It will make the entire experience better if it integrates with other popular apps, such as Box, Dropbox and Google Drive.
The Files app is good news for businesses too. It will be easier to copy and manage data created by employees on Apple devices without pulling content from each app individually. It also makes it easier for employers to create shared folders where employees save media created solely for business purposes.
iCloud and iMessages
Whilst keeping Apple users into one ecosystem is something we as iOS tech experts love, Apple continues to make synchronisation via iCloud as seamless as possible. The updated iMessage service will sync more frequently, allowing for conversations to be updated across several devices.
This means that if you deleted messages, those changes will also be synchronised on your other devices as well. Very handy indeed!
Another piece of news we enjoyed from the keynote was Apple's dedication to making the App Store easier to work with. Developers can now play with the Music API, as well as with data streams from interesting apps such as Nike Run.
Even more exciting is the possibility of playing with AR and VR technologies on the Apple platform. Although both Apple developers and AR/VR engineers have a quite a lot of work and experimentation to do before more AR-friendly apps like Pokemon Go hit the masses, Apple is enabling this type of innovation to flourish on their platform.
As the app industry grows beyond millions of apps produced per year, it might be harder for new Apple developers to get into the App Store and in front of everyone. The upside is that security and safety will be much more important moving forward. Data protection and privacy are high up on Apple's list, and making the App Store a trusted ecosystems of apps is in line with what users want as well. For newcomers there's always Product Hunt to build a fanbase, before reaching the front page on Apple Store.
More creative features to play with
Apple opens the door to better and cooler media files. Thanks to hardware enhancements, the new macOS works well with a Photoshop-like photo editing app, which both developers and photo pros will enjoy playing with. Once more photo sharing apps are integrated with it, the internet will be filled with beautiful selfies!
A major upgrade to Notes comes handy to all of us unable to decide between other apps, such as Evernote or Paper. We love the markup feature and easy PDF export feature. This doesn't mean however that other apps will be replaced, rather that Apple is stepping up in delivering experiences within the iOS ecosystem that meet increasingly complex needs and expectations of Apple users.
These updates are good news for both developers and consumers. More features to play with, richer data backups, and a more "complete" experience within the iCloud across all of the Apple native apps!
Whilst there is no obvious design or UX update in iOS 11, this feature-rich showcase at WWDC 2017 will get developers excited about pushing the boundaries of what can be built on top of the Apple platform.
If you are a developer and want to make sure your iOS 11 prototypes and experiments are not lost between updates, take the iPhone Backup Extractor for a spin or get in touch to access our API. We are happy to help you succeed before iOS 11 finally goes public.