Reincubate becomes Software Supplier for the Digital Marketplace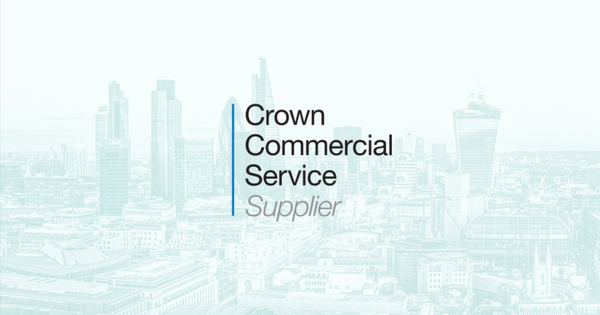 Reincubate's application to the Digital Marketplace of the Crown Commercial Service has been approved, as a Cloud Software Supplier, in the Lot 2 category, which refers to Financial services.
What does this mean?
The Crown Commercial Service is an executive agency sponsored by the Cabinet Office. It facilitates access to commercial services and knowledge to the public sector, including schools, hospitals, and public bodies.
By having been approved as a Software Provider for the Crown Commercial Service, Lot 2, Reincubate can provide services to the public sector in the financial sector, ranging from analytics and business intelligence to application security services.
The framework includes a variety of other providers that have been successfully selected for the Digital Marketplace this year, starting with the 22nd of May. Each service provider can choose to extend access to the Marketplace for another year.
Why is the Digital Marketplace important to the UK?
The Digital Marketplace bridges the gap between commercial innovation and challenges in the public sector. It enables all participating public bodies to access best-in-market services faster and within an agreed work framework.
It also gives private companies the opportunity to make their services available to the public sector.
Operationally, this simplifies the procurement process. Economically, this means that the UK public sector will no longer be left behind in a highly competitive marketplace.
What can Reincubate do as a Software Supplier to the Crown Commercial Service?
Reincubate is a Software as a Service (SaaS) company that built the iCloud Data API, which provides access to Cloud data created by users. This API can be used for information intelligence, collection, storage and analytics purposes, either by private enterprises or by individual consumers, via its consumer product, the iPhone Backup Extractor.
Interested buyers and public bodies can benefit from the following types of services:
App data services including:
iCloud access and data recovery
Passcode, password and keybag analysis
Recovery of data deleted from SQLite databases
Custom iOS app data extraction
Bulk iOS data recovery
Forensic examination of iOS data
Limited Android data access and recovery
Limited Skype data access and recovery
These data services can be used to:
Recover deleted or lost data for public bodies
Uncover important evidence for law enforcement purposes. Reincubate's flagship product, iPhone Backup Extractor, which is primarily built using the Reincubate iCloud API, was used in the making of Hunted, a popular British reality TV series, featuring stories about how cyber-intelligence tools can be used to track down fugitives. The same type of application can be facilitated for public bodies and law enforcement organisations as well.
Other applications, including IoT and Big Data, are certainly within the scope of what Reincubate can do, as the API is built with the purpose of easy-to-use and scalable integrations.
In addition to all of the above, Reincubate's expert support team is equipped with qualified knowledge and expertise to assist with any incoming issues or questions. Our experts can be reached at support(at)reincubate.com.
Supporting innovation in the public sector
Earlier this year, Reincubate won the Queen's Award in the International Trade category, as a recognition of the company's accomplishment in expanding its core services to overseas markets.
The company is honoured to have received this prestigious award, and to be a successful applicant to be a Software Supplier in Lot 2 of the Digital Marketplace. In return, the team aims to provide best in market service to the public sector, alongside with education on using Cloud technologies and expert support.