What's new in iOS 10?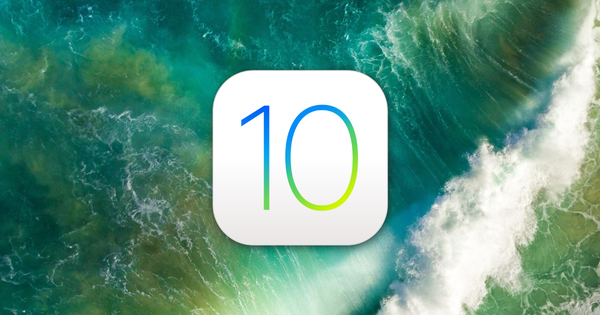 Launched at WWDC 2016 in San Francisco, iOS 10 developer preview comes with a lot of improvements.
There were many features released in the iOS 10 developer preview, but here's our top 5.
1. Siri gets smarter and more open
Apple is releasing Siri to third-party developers by making the SDK available to them. This means app developers are now able to create commands that enable Siri to interact with their app.
"Now you'll be able to tell Siri to send a WeChat," said Craig Federighi, referring to one of the biggest chat applications. Federighi mentioned Siri will also work with apps like Slack, WhatsApp, Uber and Lyft.
Searching through photos is now possible using third-party apps like Pinterest and Shutterfly. Your fitness activity can now be started and paused with Runtastic and RunKeeper, via Siri. If you need to send money to your friends, Siri can also help you. Apps like Square or Alipay can help you send money using Siri's SDK.
2. Machine learning arrives for QuickType
Siri also has greater contextual awareness in iOS 10. She can make intelligent suggestions based on your current location, calendar availability, contact information, recent addresses, and more. For example, a question such as "what's John's address?" will automatically trigger a suggestion from Siri. The suggested message -- the address, in this example -- is sent with a single tap if you confirm the recommendation.
QuickType is using deep learning in iOS 10 — to be more specific, a process called Long Short-Term Memory (LSTM) — to predict greater context.
Siri now integrates a machine learning algorithm which allows it to predict what users want to type. Images can also be interpreted, and faces are automatically detected. The most interesting thing is that almost all the data learning and processing is made at the phone level, rather than in a pool of shared data in the cloud. That means better security for all the iOS 10 powered devices.
QuickType will also support typing in multiple languages… in those rare scenarios where you are typing English and Spanish in the same sentence. In this case, the user can now switch between these languages without a keyboard settings change.
3. Voicemail upgrades
There are a few interesting upgrades to voicemail.
There is the beta launch of voicemail transcription which translates audio from your voicemails into text. This new feature will probably push more carriers to enable visual voicemail on the iPhone. Most carriers keep voicemail on their servers. In this situation, the voicemail translation won't work, as voicemails must be downloaded for transcription.
Via CallKit, developers can create extensions to detect voicemail spam. This technology can be integrated with the services provided by some carriers. For example, you'll be notified about possible incoming spam calls.
A new VoIP API will be introduced. This technology will make incoming internet calls look like regular calls.
4. Messages updates
There are a few important improvements in the Messages app in iOS 10, like rich links, emoji-related enhancements, bubble effects and third-party app integration.
Third-party developers will be able to tap into and expand iMessages with their own creations. A new ability is introduced with this update: you'll be able to replace words with emojis if the context is appropriate. iMessages can also be personalised in new ways: handwritten notes and animated messages can be sent, for example.
The new framework will allow developers to create two types of app extensions: Sticker packs and iMessage apps.
5. Apple Maps
Apple Maps is also opened to outside developers in iOS 10, allowing third-party extensions to plug into the official Maps app. Eddy Cue from Apple showed examples that included Uber and OpenTable.
In the example, Cue showed how a person could search for restaurants, book a reservation, request a car all within Apple maps with the extensions, without opening any other app.
Suggestions are also introduced in the new Apple Maps on iOS 10 -- such as for nearby shopping. The weather and forecast for some cities from a map are now integrated, too.
Real-time traffic information in Maps has also been redesigned, and the overall impression after the upgrade is a good one.
The future's bright for iOS 10
A lot of amazing improvements and features have been introduced in the latest iOS 10, and we're happy to see these upgrades prepared for users. As usual, the new iOS will enter a public beta testing program sometime in July. The team at Reincubate have already made iPhone Backup Extractor compatible with the latest iOS 10 developer preview. If you need to extract data from your iOS 10 devices, we can provide guidance and technical support. Just reach out!
iOS 10's most interesting hidden features
From finding your parked car, to keeping away from liquids and listening to your favourite music while taking photos of your dance movies: these are just a few of the most delightful hidden gems we've found in iOS 10! Read the full list below.
Dynamic messages, digital touch drawings, CallKit, SiriKit and extended maps. These are the five big changes highlighted on the iOS 10 developer page everyone is talking about. But there are other equally interesting features that slipped under the radar. Curious now?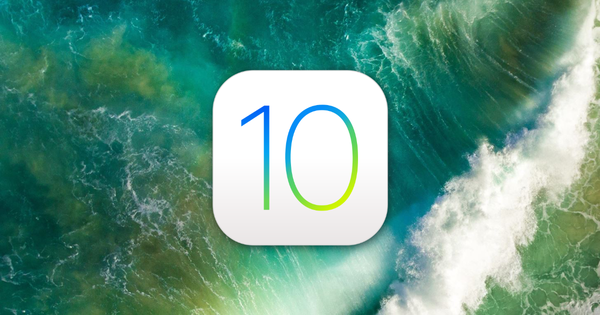 8 hidden iOS 10 features you'll love
The first impression is naturally related to the new look and feel of the interface. Apple's evolving design included lavish skeuomorphic elements prior to iOS 7, then slowly became more flat and minimalist. The new iOS 10 design emphasises accessibility, with an accent on buttons, fonts, and labels. It's in between iOS 9 and a more realistic, accessibility-focused design approach. Compared to iOS 9, where iconography was key, the new iOS 10 interface will welcome you with a more "human-oriented" interface. These changes are more prominent in Music and News.
As we started to dig deeper, we discovered eight features that might actually be more useful to you than - let's say - iMessages animations.
1. Face recognition in Photos
"Memories" is a new feature of the Photos app that automatically sorts and organises pictures into slideshows, using more advanced image analysis algorithms, face and object recognition, location and date.
Not exciting enough? Add face recognition technology, and you are able to easily view only photos of your son growing up. With the face recognition technology, and you are able to easily view only photos of your son growing up. In iOS 10, Apple is taking Photos at a whole new level, making the app more fun, more interactive, and more meaningful.
2. Warning if liquids are detected in your iPhone's Lightning connector
Clumsy with coffee? Used to leaving your iPhone on the kitchen table? It's OK, Apple's got your back. First introduced in iOS 10 beta 3, this feature will alert you if the iPhone connector gets in contact with liquids.
The message displayed on the iPhone's screen is hard to miss:
Liquid has been detected in the Lightning connector. To protect your iPhone, disconnect this Lightning accessory and allow the connector to dry.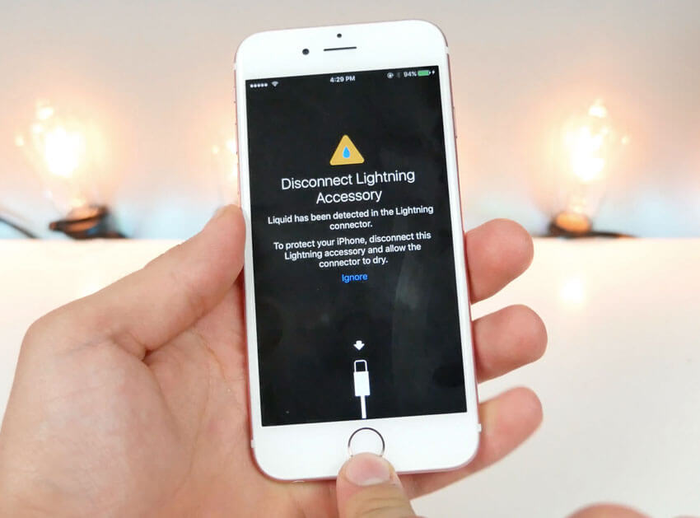 We don't know if the new iPhone 7 will be waterproof or not, but this feature will work with iPhone 6S, 6SE and iPhone SE using iOS 10.
3. RAW images available in iOS 10
If you're a photographer, you probably love editing raw images more than adding a few filters, and playing with colour, contrast and light balance settings.
Apple announced that the new AVCapturePhotoOutput will be available for iPhone 6s, iPhone 6s Plus, and iPhone SE. The new 9.7-inch iPad Pro will also be able to get this new feature. The AVCapturePhotoOutput will be available only for the rear-facing camera and the images stabilization will be disabled when this mode is activated.
Looking back, when Apple purchased and discontinued Aperture (which supported RAW image editing), a lot of users were disappointed. With iOS 10, RAW photos will be processed and edited with Core Image. Shortly after launch we expect third-party photo editing apps like Snapseed to support RAW image processing on the iPhone. Exciting times!
4. Built-in image search in iMessages
This feature makes it possible to search for images directly in iMessages. Simply click on the App Store icon then use the search field to get the picture you need. No need to leave your chat buddy waiting while you find your most flattering birthday party picture!
5. iOS 10 finds your parked your car
Available only for CarPlay users, this feature uses Apple Maps to remember the location when your iPhone disconnected from your car's Bluetooth. Apple Maps automatically takes a snapshot of the parking location using GPS. Your iPhone will then guide you back to your parking spot using the last saved location.
Doesn't sound like a breakthrough innovation? Think of all the times you had to pay extra for parking just because you found your car 10 minutes after your free parking time expired...
6. Prioritize downloads
Have you ever tried to restore an iOS device? If you have an iPhone with big storage and a lot of data, you know that the restoration process will take a while. This new feature allows you to prioritize the downloads from a list of options.
The download prioritization is also available when downloading multiple applications at the same time.
7. Remove preinstalled applications
It's hard to be a fan of Reminders when you're already a power user of advanced to-do and project management apps. It also makes no sense to keep the default Mail app, if you prefer an encrypted one like Proton. And let's face it, who uses Stocks anyway?
Prior to iOS 10, you were stuck with roughly 23 pre-installed apps. With iOS 10, you can remove them from your home screen. They're not really deleted -- they're hidden -- but Siri will never mention them again.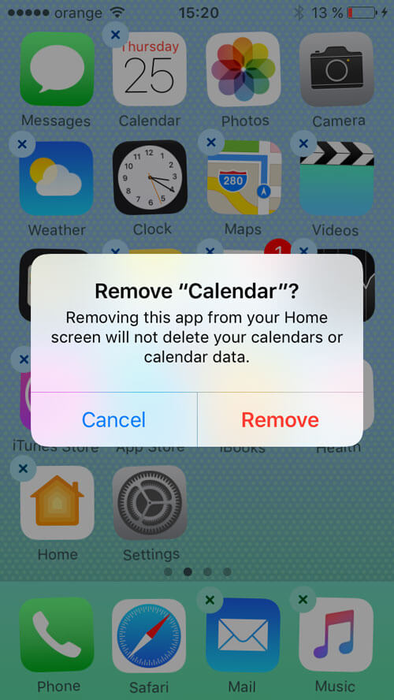 If you decide to reinstall the deleted application, you'll find it in App Store with a "re-download" button. The app is reactivated and pops back onto your screen.
8. Take photos while listening to music
In iOS 10 Live Photos can be taken and edited while listening to music. Live photos are short GIF-like animations you can make to capture a moment in action without taking a video. The new feature simply reflects Apple's dedication to facilitating the best experience while doing things you enjoy, without interruptions.
If you're excited about these new features as much as we are, do keep in mind that during that any iOS upgrade there's a chance of losing files from your backup or ending up with an unusable backup from your previous version.
Download iPhone Backup Extractor for iTunes and iCloud Backup recovery, and be prepared to recover your files if your iOS 10 upgrade fails.
The latest rumours suggest that iOS 10 will be released 30th September, and the launch day will be around 16th September. We can't wait to see it live!