Apple launches iOS 5, iMessage, iCloud, Wi-Fi sync & OTA updates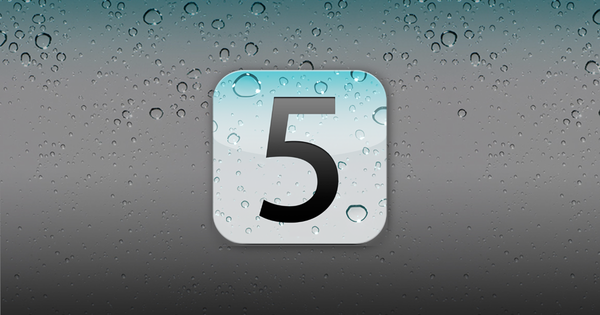 Along with the release of the iPhone 4s, Apple have also launched their latest update: iOS 5. Here's our roundup of the key changes to expect when you upgrade.
iCloud
Do more wirelessly with iCloud. You can now perform backup and restore without a computer. You can also sync all your iOS devices together at the same time.
In pursuit of doing everything wirelessly, Apple have released their own cloud-based storage: the iCloud.
iCloud is compatible with iOS 5 and OS X Lion so all new and newly-updated Apple gadgets support it.
iCloud is a cloud-based storage service where you can save your files for future access. It's like having another hard drive, but -- as its name suggests -- all storage is in the cloud. Its goal isn't to replace local storage on a device but to make your data (music, apps, photos, etc.) accessible from your other iOS devices and Macs at any time.
iOS backups in the iCloud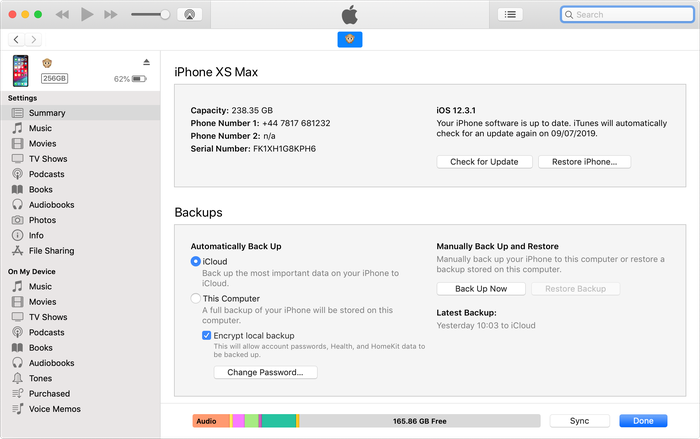 iCloud syncs data between your devices so your contacts, emails and calendars are always up-to-date. Additionally, it saves settings and configuration, and allows you to back up your iOS device.
Apple's iCloud backup for iOS devices is similar to the iTunes process, but requires a fast Internet connection, and a backup size of under 5 GB. iCloud users automatically get 5 GB free storage for signing up, but can pay extra for monthly iCloud storage.
Which apps are supported by iCloud?
iTunes: Download your music across your iOS devices. Music purchased outside iTunes counts against the storage size but those that were purchased via iTunes do not, of course.
Photo Stream: iCloud gives access to 1,000 of your recent photos for 30 days through Photo Stream. It pushes a copy of the photo taken by your iPhone to the Photos app so all your devices contain all your photos, regardless of which device you use. This also does not count against your iCloud space. If you want to save the photos for longer, you must save them to your Camera Roll. Camera Roll uses your iCloud storage.
Documents: Open and edit your documents on whichever iOS device you prefer.
Apps, Books and Backup: Store and back them up for easier access across your devices.
Calendar, Mail and Contacts: Keep your iOS devices synchronised
iCloud storage space
Expect iCloud to make your data accessible on all your devices but you must be wary of storage space. All music, videos, apps, books and the like that are not purchased thru iTunes will use up space. Users will want to make sure they manage iCloud efficiently so you can maximize the free space for the data they frequently access.
iMessage
All iOS devices (iPhone, iPad and iPod Touch) can now communicate with each other using Apple's new messaging service. With iMessage, you can send unlimited messages, photos, videos, locations and even contacts using your Apple device via Wi-Fi or 3G.
Wi-Fi Sync
Sync your iPhone as if it is connected to iTunes over a Wi-Fi connection. It does it automatically every time the device is plugged into power.
Go "PC-free"
iOS 5 allows you to update your iOS device over the air ("OTA") making it PC-independent. So you can download all the necessary updates right to your device.
Notification Center
All the notifications are now displayed in one location under Notification Center. Apple already managed to take care of the annoying pop-ups that were present in the previous iOS versions, but you can still keep it the old way should you prefer.
Newsstand
With iOS 5, you can compile all your favorite magazines in a single newsstand right through your iOS device. It is more convenient than having separate apps for all your subscriptions.
Reminders
You can now organize all the things you need to do in lists. It also lets you set due dates and locations.
Twitter
Tweet easily from your iPhone with the integrated Twitter account.
Camera
Access your camera right from the Lock screen with the new camera feature in iOS 5. Capture the perfect moment just by hitting the volume-up key.
Photos
Enhancing your photos just got easier as you can now edit them directly from the Photos app. Features include red-eye removal, cropping, rotating, etc.
Safari
iOS 5 brings better web-browsing experience as it now has Safari Reader feature, which was initially introduced in Mac OS X Lion. This is best for reading as it minimizes ads and gives a more text-oriented view. If you are using an iPad, you can also enjoy tabbed browsing for easier switching between sites.
Mail
iOS 5 allows you to format your text using bold, italic and underlined styles. You can now also search for a word definition. It also lets you indent paragraphs and lookup words in the message body.
Calendar
Enjoy weekly calendar view on iPhone and iPod Touch and yearly view on iPad. iOS 5 also enables you to rename, add and delete calendars on your iDevice.
AirPlay Mirroring
iOS devices with A5 processor can take advantage of AirPlay Mirroring feature of iOS 5. It allows you to display whatever is on your iPad 2 or iPhone 4S to any compatible device such as Apple TV – wirelessly.
Multitasking Gestures
iOS 5 also brought new multi-touch short-cuts for iPad users to enjoy. Swipe up to show the multitasking bar, pinch to go to the Home screen and swipe sidewards to switch between apps.
---
With all these new features integrated in iOS 5, there will surely be a lot to get used to. Nonetheless, iOS 5 is a great upgrade and there are many subtle new features (over 200!) which you'll find useful. Don't forget the most important iOS update rule: backup your iOS device prior to upgrading to avoid any loss of data!