iPhone Backup Extractor FAQ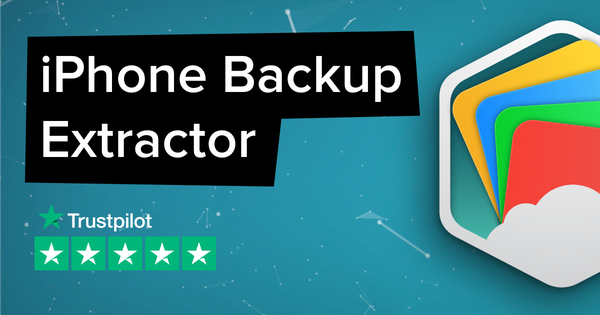 We've rounded up the most frequently asked questions on iPhone Backup Extractor here.
Do I need iTunes to use iPhone Backup Extractor?
No, you don't need iTunes in order to use iPhone Backup Extractor.
iPhone Backup Extractor will automatically search in the default iTunes backup location for your backups. However, the software doesn't require that iTunes is installed on the computer on which you use it. You can copy your backups to another machine and use iPhone Backup Extractor there. It is possible to extract on Windows from a backup made under macOS, and vice-versa.
Working with iCloud backups or data does not have any reliance on iTunes.
Is data recovered with iPhone Backup Extractor forensically sound?
Yes, it is. Files exported in expert mode are not manipulated in any way in the backup or reading process. Data-sheets and further information is available for investigators on request.
As well as a number of private forensics and recovery agencies, we have police and state forensics labs using our software around the world, from US Congress-funded law enforcement training programmes to the UK South Yorkshire Police, the German Polizei Hamburg Forensische and the Danish National High Tech Crime Center.
Does iPhone Backup Extractor work with older iCloud backups, from iOS 7, 8, 9 and so on?
Yes it does. Support for all versions of iCloud backups is built-in to iPhone Backup Extractor. See more on compatibility here.
Will use of iPhone Backup Extractor lock my iCloud account?
No, it won't. We publish more information on locked iCloud accounts, and how we prevent this occurring here and here.
How effective is iPhone data recovery with iPhone Backup Extractor?
Very. We benchmarked our recovery of deleted data against the leading forensics tools, and the results are impressive.
Is iPhone Backup Extractor free?
iPhone Backup Extractor is available in both free and paid editions. The free edition lets you recover any file or data from an iPhone or iPad backup, but only four files at a time. You can recover all of your files by going through them four at a time if you need, though.
You can read more about the difference between the free and paid versions of iPhone Backup Extractor.
How is iPhone Backup Extractor licensed?
We describe the different plans for iPhone Backup Extractor in its feature comparison table. Broadly speaking, this is how it works:
The free edition is designed to help you do pretty much everything you need
The paid editions automate some of the functionality and unlock deeper access to data
Why not take the free version for a spin?
We use a subscription model to license our software for several reasons:
Fanatical support: we want to be able to support users extremely well. We'll get on a screenshare with you. We'll help you recover your passcode. We'll pull apart your corrupt backup for you. We couldn't afford to retain a high-quality support team (we don't use an outsourced company!) if we sold licenses that were open-ended.
Backup data keeps changing: iPhone Backup Extractor isn't a "make it once and its done" app that suits a one-off license. Many things change, often:
Apple tend to tweak iPhone backup formats each year.
iCloud data storage formats change 3 - 6 times per year.
Apps change how they store data whenever they want. For instance, WhatsApp might tweak how they store messages several times a year.
If you use iPhone Backup Extractor, you want to be confident it'll support the data and services you use. So we tend to ship updates often: check out our release notes, and we build and maintain cloud services that help iPhone Backup Extractor run well, and keep up with the rate of change.
New features: it's not just that we're updating iPhone Backup Extractor with support for newer formats of data: we also regularly update with new features. These are highlighted with a blue icon in our release notes -- and you'll see there are dozens of them every year.