Troubleshooting iPhone Backup Extractor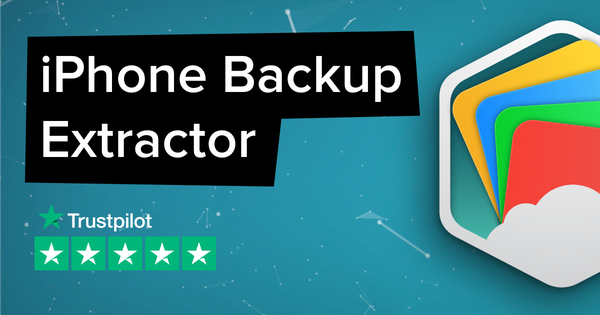 If you run into a problem with iPhone Backup Extractor, please make sure you're using the latest version: download it from the iPhone Backup Extractor page.
Choosing an iPhone data export format
If you want to know more about the different file formats used when extracting data from an iPhone backup, read this detailed guide.
The purpose of this article is to explain what each file format is about. We've written this with the main goal of helping our iPhone Backup Extractor users in choosing between different file formats. However, you will still find this article useful to understand better the most popular file extensions.
Depending on the data you wish to extract from a backup, there are several options to choose from:
For messaging apps (SMS, Notes, WhatsApp, Snapchat, Viber, Kik, WeChat, Line and Hike): PDF, HTML or CSV
For Contacts: VCard or CSV
For Calendar data: iCal or CSV
For Location: KML or CSV
CSV
The CSV (or comma-separated values) file stores tabular data in plain text. The tabular data can be text or numbers. The data is stored on lines, where each line is a data record. The fields on every row are separated by commas.
If you decide to export the data in this format you should know that you have a lot of options to open it, such as Open Office Calc, Google Docs, Microsoft Excel or CSV Reader.
Remember that the data extracted into a CSV file is limited to text and numbers. If you need to extract additional data from your backup (like the image or video attachments, for example) you should choose HTML instead of CSV.
PDF
PDF is a standard format for presenting documents. PDF files look the same on every computer they're used (PDF stands for "portable document format"), and they're self-contained: it's a single file with any pictures or media included into it.
PDF is often the best choice for exporting messages, or for any document that you might later share with others.
HTML
The HyperText Markup Language (HTML) is a file format used to generate web pages in a standardized language.
The HTML files can be accessed with all modern browsers (Chrome, Firefox, Internet Explorer, Edge etc.) and the data extracted can be viewed like a web page.
Compared with the CSV, the HTML is more flexible and allows different objects to be embedded in its content. For example, a video file or an image can be easily included with ease in this type of file.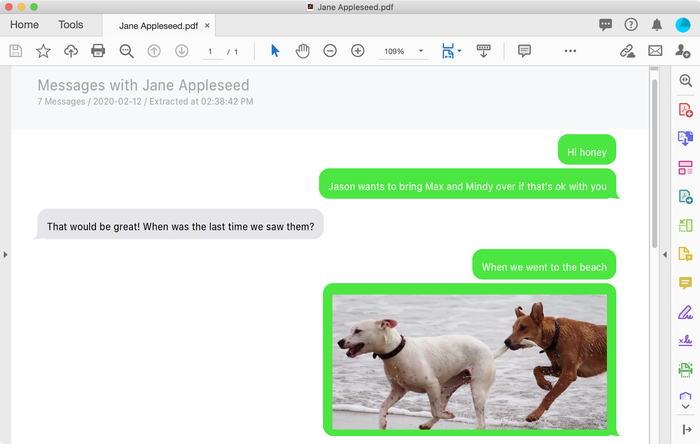 This file format is your best option if you need to extract complete data (ie. including attachments).
iCal
iCal (iCalendar) file format allows users to share tasks and meeting requests with other users. iCal format is supported by many products: Apple Calendar, Yahoo Calendar, SeaMonkey, Microsoft Outlook, Mozilla Thunderbird and Google Calendar.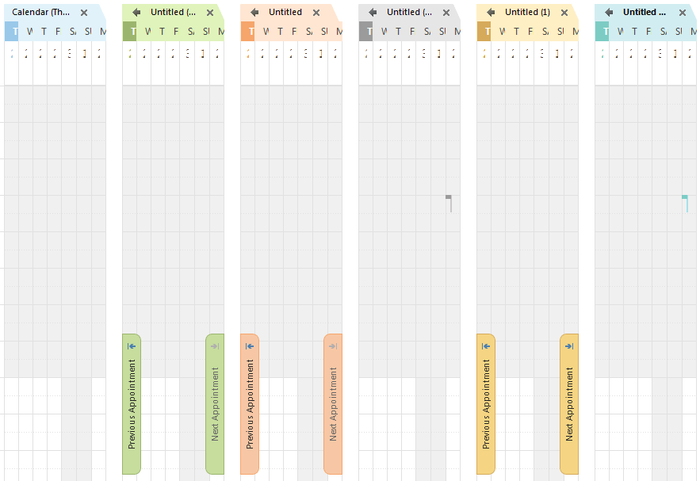 If you need a quick way to import the Calendar from an iPhone into your calendar, the iCal format is what you need.
VCard
VCard is a file used for electronic business cards. Multiple identification fields can be included in VCard files, such as name, phone numbers, address, URLs, emails, logos, images and videos. The VCard files can be shared in various ways such as through an email or via an instant messaging client.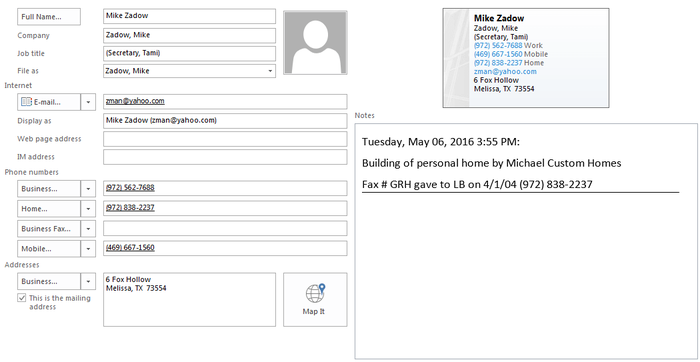 VCard files can be opened and imported into applications like Google Gmail, Outlook Express or the iCloud.
KML
KML (or "Keyhole Markup Language") is an XML standard used to show geographic visualization and annotations on the two or three-dimensional maps and Earth browsers. This language uses 3D geographic coordinates (longitude, latitude and altitude) to determine the exact location on a map.
KML files can be opened and imported by Google Maps and Google Earth.
How to choose the file format when using iPhone Backup Extractor
The best option if you need to save the data in a specific format is to choose the "Extract" menu, from the top menu of the iPhone Backup Extractor. Once here, pick the category and the file format you need, then select the folder where you want to extract the data.