Launching BlackBerry Backup Extractor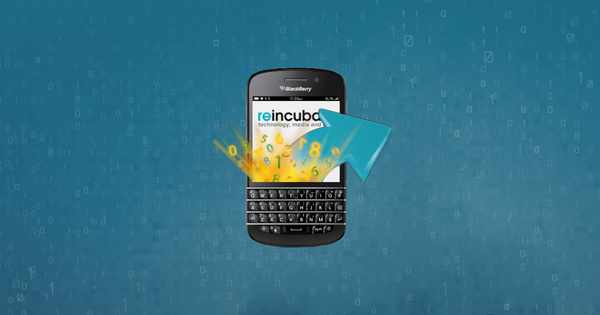 Over the last three years Reincubate has helped thousands of people with iPhone Backup Extractor. During this time we have been asked on many occasions if we could help extracting data from other smartphones. Due to this response we've been working on a rescue tool for recovering missing BlackBerry data. That application is a BlackBerry IPD reader named Blackberry Backup Extractor, and it is now available to all for free.
To find more about reading IPD files or download the application, please visit the BlackBerry Backup Extractor site.
BlackBerries are for more than just business
Businesses using BlackBerry phones link and store data to with mail server like Microsoft Exchange. But if you link your BlackBerry to your computer through BB desktop manager, it can create a backup of what is stored on the phone. Access to this data can be tricky as the BB desktop manager was only intended as a backup and restore utility. BlackBerry Backup Extractor can open these backups, so you can easily access all the data stored in them.
However you wish to use or set-up your BlackBerry, our software can help extract, view, transfer your important BlackBerry data quickly.
How does BlackBerry Backup Extractor work?
If your BlackBerry has been stolen, lost or broken, and you have created an IPD backup file on your computer, BlackBerry Backup Extractor can retrieve your data. The app extracts data stored in the IPD file easily and automatically.
The application will extract all sent and received email messages into a "Messages" folder, saved messages will go into a separate "Saved Email Messages" folder. All other BlackBerry content is saved logically in folder called "Content Store".
The IPD file stores data as listed below, all of which can be extracted:
Contacts
Emails
Saved emails
Memos
Call history
Calendar
SMS messages
Tasks and much more
Download and use BlackBerry Backup Extractor for free
The software is free to use and can be downloaded from our site. We aren't offering support for the application yet, but please do feel free to ask questions, offer suggestions or leave us feedback so we can improve the application.