iTunes 11: a major update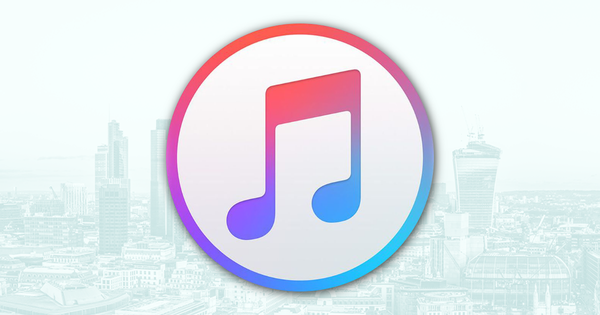 iTunes 11 offers a new look and feel, and gives users a colourful, feature-filled surprise in time for Christmas. Given the delayed launch (the initial deadline being in October), it was to be expected that the update would sport a radical redesign.
iPhone Backup Extractor supports iTunes 11 backups
iPhone Backup Extractor has been fully tested with iTunes 11 backups. As usual, we advise users to backup with iTunes regularly to protect their data. If anything happens during the iTunes process to cause data loss or you cannot restore your backups, you can always recover precious information like contacts, SMS, notes or media with iPhone Backup Extractor.
This totally new version of iTunes is available as a free update. It has loads of improvements and gives the boot to some older features. Here's a roundup of the changes you can expect when downloading iTunes 11:
Organise your TV shows, movies, and other video files
iTunes media library includes TV shows, movies, and other video files, and can also help you organise and sync eBooks (although not read them), aside from the usual apps for iPhone, iPad and iPod touch devices. AirPlay will also stream media to other devices like Mac, Apple TV or AirPort Express base stations. Users can switch between Music, Movies, TV Shows, Books, Apps, and Tones using a drop-down menu. Music is now shown as album covers, apps as icons, and movies as preview frames and books as series of covers.
"Up Next" replaces the iTunes DJ
"Up Next" has replaced iTunes DJ. It lets users queue up music with a simple drag and drop and see what song is next. Tracks can be sorted by name, rating and number of plays. The "Up Next" feature can be used along with the Mini Player, which allows you to quit the iTunes full-screen mode and use functions in a smaller space.
Bye-bye iTunes sidebar!
The old sidebar has been replaced with a navigation bar with means to access connected iOS or iPod devices and a button that takes users to the Apple Store. Those who really feel like they miss the sidebar can just bring it back with a click in the "View" menu.
Colourful design and new look logo
The monochrome icons in the sidebar now have some colour in their cheeks with iTunes 11. The logo for iTunes was also changed, for the first time in two years. Changes to the Apple Store with iTunes 11 have resulted in a design which is unified, whether using the iPad, iPhone, Mac or PC.
Better iCloud integration
iCloud integration takes one step further with iTunes 11: songs that are purchased with iTunes on the iPhone are shown in user libraries, but are not automatically downloaded. Any media you buy is stored in the cloud and can be played on any Apple device you own by streaming through a placeholder. The download itself comes with a separate button.
A faster iTunes, possible?
iTunes 11 boasts with simplicity and improved functions, making its processes -- including the sync -- a little faster than the previous versions. Read our blog with tips and tricks to make it even faster.
iTunes update coming soon
As we know, nothing is perfect, this even applies to Apple products. Some bugs have already been reported. The wizards at Cupertino have promised to add a feature that removes duplicate entries to the Libraries, and have already fixed issues like wireless streaming of multimedia from Mac computers to Apple TV not working and some album artwork going amiss. Users should keep an eye out for iTunes 11.0.1.