How to recover a lost iTunes backup password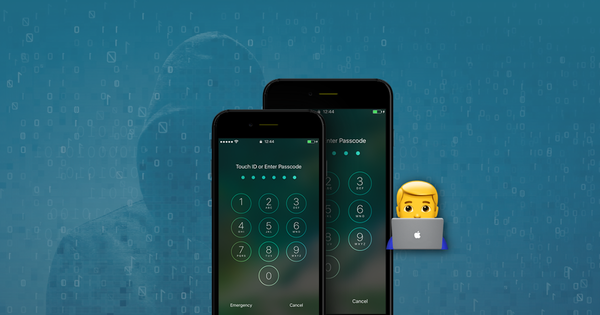 iTunes enables users to password protect their backups, and when they choose to do this their data is secured in an encrypted iTunes backup.
Over the years Apple have used a few different formats for protecting their encrypted backups. The last big change was made as part of the iOS 10.2 release.
Reincubate iPhone Backup Extractor fully supports all versions of encrypted iTunes backups. (It also fully supports retrieval and decryption of iCloud and iCloud backup data.)
When you choose to protect your backup, you'll need to remember your backup password to ever access that backup's contents. This password isn't the same as your iPhone's password or your Apple ID's password.
If you forget your backup password but don't need access to your backup's contents, you can overwrite it with a new backup:
On your iOS device, go to Settings → General → Reset.
Tap Reset All Settings and enter your iOS passcode.
Follow the steps to reset your settings. This won't affect your user data or passwords, but it will reset settings like display brightness, Home screen layout, and wallpaper. It also removes your encrypted backup password.
Connect your device to iTunes again and create a new encrypted backup.
Be aware that this will overwrite any pre-existing iPhone backup you might have, and all data included in them.
Recovering a lost iPhone backup password
If you've lost or forgotten your iTunes backup password, there are a few techniques you can use to try to recover it.
Try known passwords
First, it's worth trying a bunch of passwords that you might have used. There's no penalty to trying a number of different passwords in iTunes, although each check can take a little while.
Perhaps you used one of the following:
Your iTunes, Apple ID or iPhone password
Your email password
Your computer's login password
Something simple like password, 1234, letmein, 0000, or so on.
Passwords are set on the device, not by your computer. If your device was bought or configured by somebody else, it's possible that you need to ask them for the password.
Check the macOS keychain
If you use a Mac and configured the iTunes backup password on that Mac, your computer may have kept a record of the password in its keychain.
You can check this by loading the "Keychain Access" app that comes with every Mac.
Launch Keychain Access by opening Spotlight with ⌘ Cmd + ., typing "Keychain Access", and then hitting ⏎ Enter.
Click "Passwords" in the left-hand category sidebar.
Type "backup" into the search box in the top-right of the window.
View the saved password entries by double-clicking on results named iOS Backup or iPhone Backup.
Check the "Show password" box and the password will be displayed.
Unfortunately, there's no simple equivalent of doing this for Windows users.
Backup to iCloud, erase the device and restore
There's also a nuclear technique for removing an iTunes backup password setting from your device. Enable iCloud backups under settings, back it up, then erase and restore it.
This process is long-winded -- especially for users with a lot of data or a slower connection -- and ideally avoided. You can see our guide to making an iCloud backup to follow this approach.
If in doubt: reach out
Our support team are able to help customers with recovery of lost passwords in some cases. Please do reach out to us using the support details below.