How to use iOS Shortcuts to launch "Camo Mode"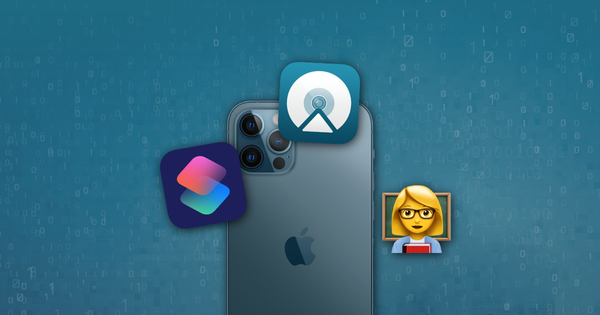 If you're a Camo user, chances are you're interested in the various ways you can make your video calls better. Using your iPhone as a webcam is going to give you a much better picture quality, but what about the setup? Once you've got the perfect mount, you can just plug your iPhone in and go.
We also recommend that you also turn off notifications on your iPhone while on calls, to prevent distractions, and turn off Orientation Lock, so your iPhone rotates your picture automatically. Luckily, you can use shortcuts in iOS 14.5 to toggle Orientation Lock and notifications off and on automatically when launching and closing Camo.
We've outlined the process below. It takes about 5 minutes to setup, after which Orientation Lock and Do Not Disturb will automatically be disabled or enabled when opening and closing Camo. Here's how to do it:
Go to Shortcuts on your iPhone.

Select Automation → + → Create Personal Automation → scroll down and select App

Creating a Personal Automation for Camo.

Tap Choose and scroll down or use the search bar to find Camo, tap to select Camo, and select Done.

Select is opened and click Next.
Add action, type 'do not disturb' and select Set Do Not Disturb.
Tap to change the scripting to Turn Do Not Disturb On until Turned Off.
Tap the blue + to add Set Orientation Lock, and tap to change the scripting to Turn Orientation Lock Off

Click Next, uncheck Ask Before Running to allow this shortcut to run automatically, and tap Done.

toggle 'ask before running' off to allow the shortcuts to run automatically.
Now, when you open Camo, your shortcuts should run automatically.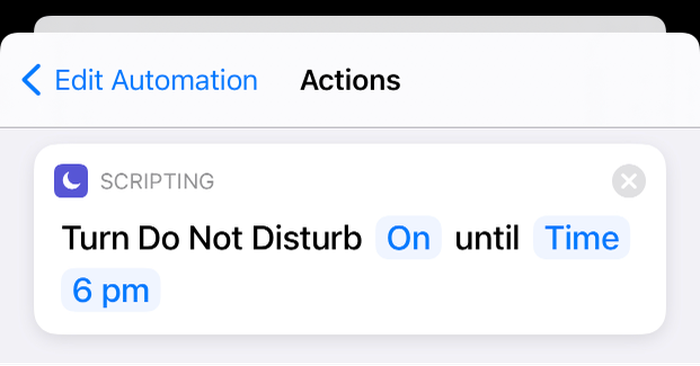 Next, you need to create shortcuts to turn these settings off when you come out of Camo (you won't need to close the app, the shortcuts will be applied by simply coming out of Camo). Here's how to turn your Camo shortcuts off when leaving Camo:
Shortcuts → Automation → + → Create Personal Automation
App → Choose → Camo
uncheck Is Opened, check Is Closed → Next
tap+→Set Do Not Disturb→ change scripting toTurn Do Not Disturb Off`
+ → Set Orientation Lock → change scripting to Turn Orientation Lock On

Next → toggle off Ask Before Running

your completed automations will look like this