How to save Instagram photos & messages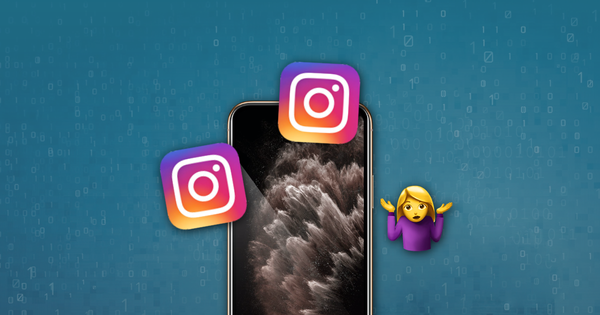 We're often asked by our users for the best way to view and extract files from apps such as Instagram. The answer is simple: use iPhone Backup Extractor and you'll get access to all the application data stored in your iTunes or iCloud backup. In this post we'll show you how to extract and view files from your iPhone apps.
If you need to recover scores for your favourite games or to extract specific files and databases from iPhone, iPad or iPod apps, iPhone Backup Extractor does all the hard work for you and extracts the data you need in just a few minutes.
If you already have a backup ready, go ahead and download and install iPhone Backup Extractor for Windows or Mac.
Open iPhone Backup Extractor and load your iTunes or iCloud backup using the iPhone backup browser on the left-hand side. Then select the "App view" tab.
On the left side, you'll see a list of all the apps that have been backed up in your iTunes or iCloud backup. Browse through them and choose the one from which you want to extract files and click on the "Extract" link corresponding to files, images, Plists and databases.
All files are extracted in the exact same format as they're stored on the iPhone, so sometimes these files are not readable to the regular user without extra know-how. They're often presented in Plist files, and you can view those by using the Plist viewer that's built-in to iPhone Backup Extractor.
When it comes to recovering Instagram messages and data, there are a few places you'll want to look:
By default, Instagram saves photos you filter directly on the iPhone. That means they're accessible through the usual methods available for photo recovery. You'll see Instagram saves them in a special "Instagram" album, and our photo recovery guide will get these back for you in no time at all.

If you're keen to dig into more data from Instagram, you'll see there's a database that gets extracted if you follow the instructions above. Alternately, you can browse to Instagram's data directly in "Expert view". Instagram stores its data under com.burbn.instagram in Applications and Application Groups.

Bonus: Instagram's sister app -- "Layout" -- stores its data in com.burb.layouts.
Here's our video guide on extracting this sort of data:
You can use iPhone Backup Extractor to access any file from your iOS apps, so long as they're backed up with iTunes or iCloud. Good luck! ?