Camo Studio for iPad overview
Camo Studio for iPad brings a new Camo experience to your tablet. Whether you're on the couch, at your desk, or on the move, it transforms your iPad into a production powerhouse with tools that make recording and streaming amazing video a breeze. To dive right into it, read our guide to getting started.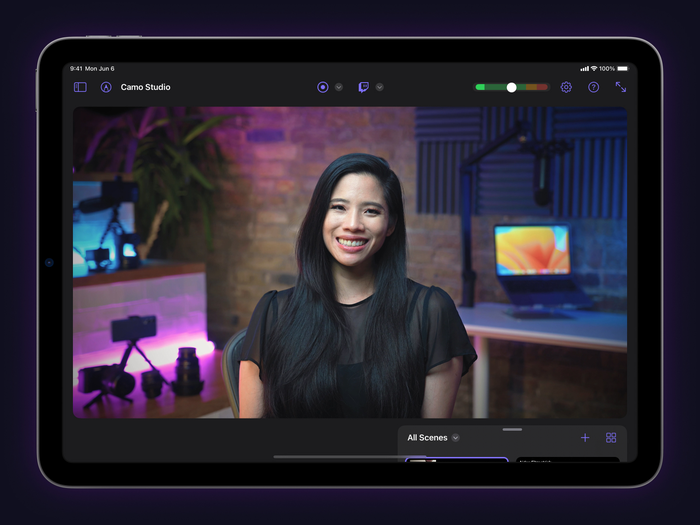 If you've used Camo for macOS or Windows before, Camo Studio for iPad will feel a little different. Like the other Camo Studio apps, it will help you get the best out of your connected devices, but on the iPad it will also assist you in building scenes and managing your stream. You'll find familiar features like precision controls for connected cameras, automatic framing, background modes, and image transformations, but also templates and tools for combining and arranging visuals from different feeds, as well as controls for streaming directly to your chosen platform.
These are cutting-edge tools, all newly made possible by update frameworks in iPadOS 17. Therefore, to run Camo Studio you'll need an iPad that can run this latest version of the operating system. Find out more about how to get setup with the iPadOS 17.
Camo Studio for iPad is currently in preview itself, and we'll be continuously improving the app as we receive feedback from our users and the broader community. If you have any questions, check out our tips & troubleshooting section or join the Camo Community to share your thoughts with the team and other users.