Video call quality: webcam vs iPhone vs DSLR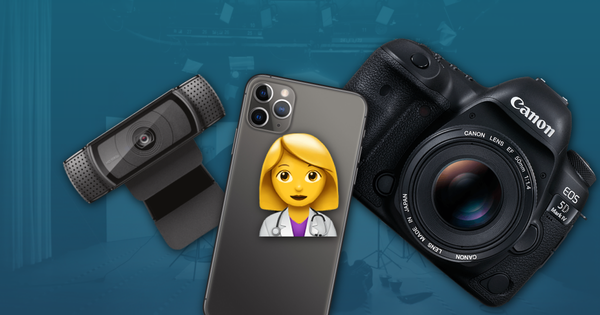 At the start of 2020, did you imagine you'd devote so much attention to video calls? Now that many of us are sheltering at home due to Coronavirus, it's even more important to visually connect with colleagues and family members using some sort of webcam.
Choosing the right one, however, can be a jumble of hardware specs and connection options. Will the camera in your laptop work well enough? If your computer doesn't include a camera, which features are important when shopping for a third-party webcam? What about using your DSLR or mirrorless camera, or even the cameras in your iPhone? The options can quickly become overwhelming.
In the near term, in fact, those options are also constrained. As of June 2020, because so many people are working remotely, inventories of most third-party webcam models and video capture cards are sparse, nonexistent, or marked up to outrageously high prices. That said, you may be able to get great video without spending anything on hardware using just what you have at hand.
I'll be looking at the following categories of devices that can be used as webcams:
The camera built into your computer (such as in a laptop)
A dedicated webcam
An iPhone (new or old)
A DSLR or mirrorless camera
These options scale from simple to complex, and from poor to potentially great image fidelity. What you choose depends on the quality you're aiming for, and how complicated an endeavor you're willing to tackle. They also roughly track from cheapest to most expensive, depending on the device.
The devices I've used for reference aren't a comprehensive look at what's available, but they do represent a variety of quality levels:
16-inch MacBook Pro internal camera
Logitech HD Pro C920 webcam
iPhone 11 Pro
iPhone SE (2020 model)
FujiFilm X-T3 mirrorless camera
When evaluating which type of video source to use, consider the following characteristics: resolution and sensor size, frame rate, light and color quality, focus and depth of field, audio quality, and connection type. Just as with most cameras, although some specifications can contribute to better quality, they don't guarantee a great result.
Resolution and Sensor Size
One of the first things that jumps out when shopping for a webcam is a camera's resolution, or the total number of pixels that make up the image. A camera marked as "4K" or "Ultra HD" (Ultra High Definition) records frames that measure approximately 4000 pixels across (actually 3840 by 2160 pixels in most cases). More common is "1080p," "Full HD," or "FHD" (Full High Definition), which has a resolution of 1920 by 1080 pixels. Cameras tagged as "720p" or "HD" (High Definition) record at 1280 by 720 pixels.
Generally speaking, higher resolution leads to higher-quality video, because there are more pixels available to render more details. If you were to join a video call and view it full-screen, the output from a 720p camera will look soft or blocky, because there are fewer pixels available to enlarge to fit the screen. The same call using a 1080p or 4K camera is sharper due to there being more pixels overall, each of which require less enlargement.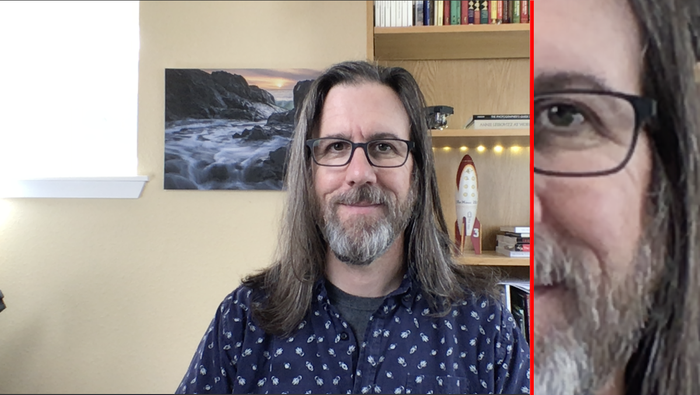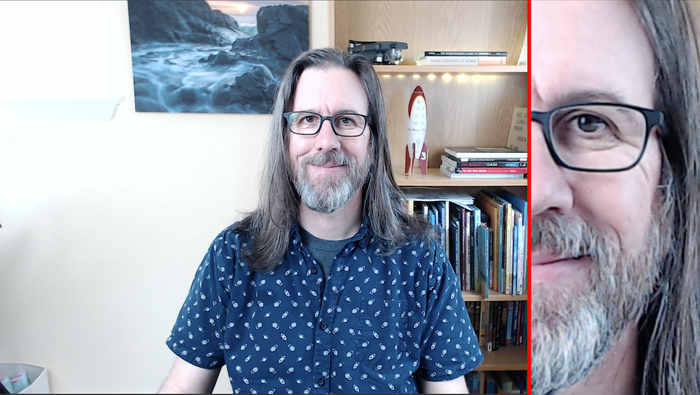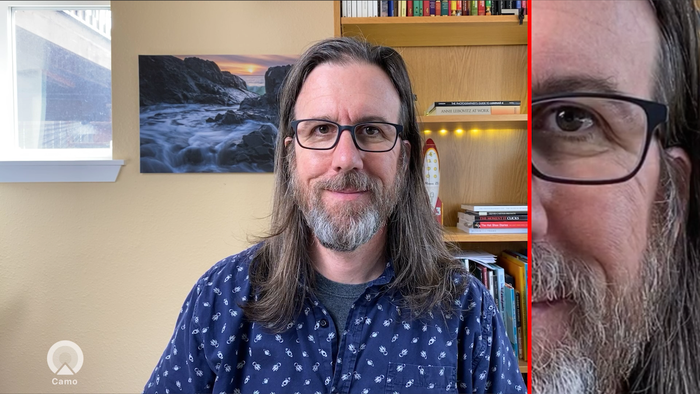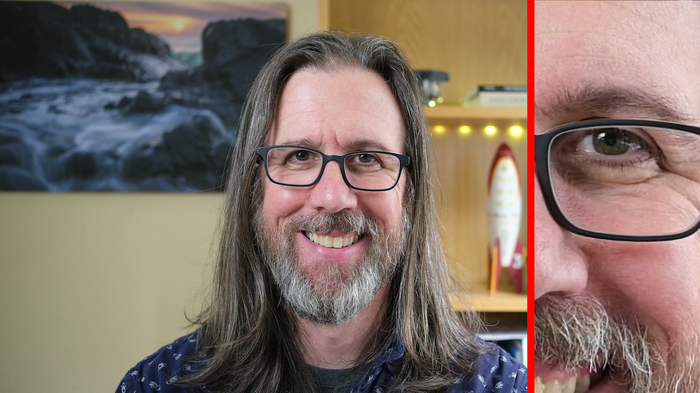 Great! Bring on more pixels! But wait, there are a couple of caveats.
More pixels means more data that must be transmitted. A 4K image may look great on your screen, but without a robust Internet connection, the quality could suffer for other viewers from dropped frames (stuttering) or latency (the lag between when you act and when the viewer sees the action).
And then there's the size of the image sensor, the component that records the light coming through the lens. Sensors in webcams are deliberately small to keep the size of the device compact—enough to fit in a small case that can be mounted on top of a monitor or, at the extreme, built into the ultra thin lid of a laptop above the screen. That's why even the latest 16-inch MacBook Pro and iMac models include the same 720p FaceTime HD camera introduced nearly ten years ago. Of Apple's computer lineup, only the iMac Pro features an upgraded 1080p FaceTime HD camera. (In an amusing video, Joanna Stern at the Wall Street Journal pitted a few laptop cameras against each other and found the webcam in the latest MacBook Air not only lackluster, but inferior to the camera in her old 2010 MacBook Pro.)
Although a sensor may include enough pixels to capture 4K or 1080p video, each pixel is minuscule, and not able to absorb as much light as, say, the larger sensor in a DSLR or mirrorless camera. In reduced-light situations, for example, the image quality can be compromised because the pixels just can't get enough illumination to get a good reading.
Frame rate
The term "frames per second" (fps) refers to how many times the camera records a full image frame. Video is typically played back at 30 fps, while projected movies are played at 24 fps. The faster rate for video accounts for more realistic motion, while the movie industry has stuck with 24 fps (with a few exceptions) due to its cinematic look.
This setting comes into play with webcams that are able to record at 60 fps, which delivers smoother, more realistic motion in video. For most video calls where the main subject is you sitting in front of the camera, 60 fps isn't worth the extra expense. It is a popular option for people who play video games live online, because the webcam output (usually displayed in a box at the edge of the screen) matches the higher frame rates of the video games they're streaming.
Higher frame rates require more processing power to handle all that data, so cameras capable of outputting 60 fps usually do so at a reduced resolution, such as 720p.
Light and color quality
Specifications aside, the mark of a good webcam has more to do with the image it creates, which is dictated by how it adjusts for lighting and color, and how much control you have over the final image. If a 4K camera consistently makes you look like you've spent too much time in the sun, the extra resolution won't help.
Webcams are designed to automatically adapt to the environment, such as reducing the exposure when the scene is bright, or balancing the color temperature when the lighting is particularly cool or warm. In some cases, software will let you make manual adjustments. Logitech's Logi Capture, for instance, includes controls for setting basic exposure, color, and white balance values; when testing with a C920 webcam, however, only the White Balance setting carried over into the image when used in other software such as Zoom or Skype. Another option is Webcam Settings, a third-party app that expands its controls based on the camera you're using.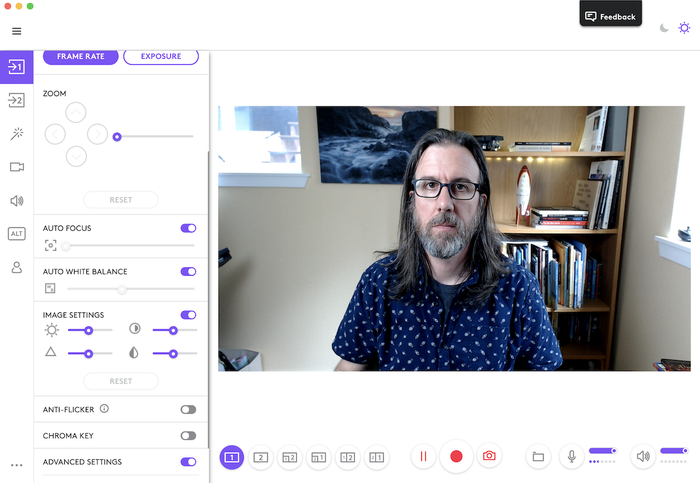 This is one area where Apple's camera technologies makes the iPhone stand out. The iPhone's camera system features dedicated coprocessors for evaluating and adjusting the image in real time. Apple has put a tremendous amount of work into its imaging software as a way to compensate for the necessarily small camera sensors. Although it all works in service of creating stills and video, you get the same benefits when using the iPhone as a webcam.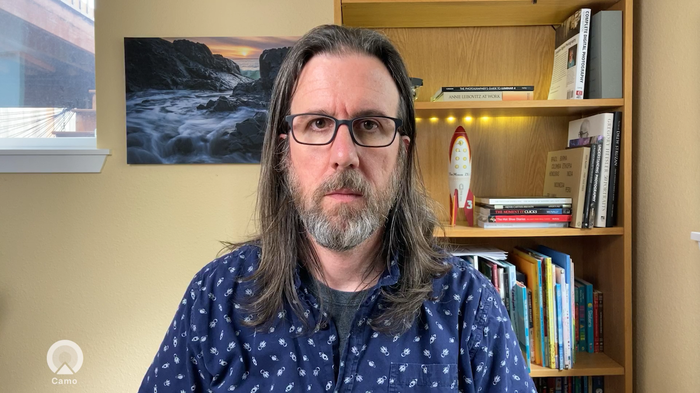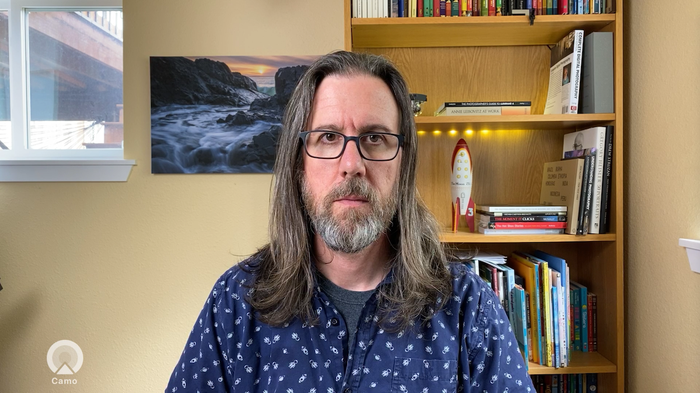 Remember that cameras crave light, so the more light you throw at a scene, the better the overall quality should be. That doesn't mean overexposing the room and burning out your retinas, but rather make sure enough light is on you so the camera isn't trying to artificially make up for it in software.
Focus and depth of field
Webcams do a good job of keeping you in focus, and some models can identify your face as the focus priority. The Logitech StreamCam can even adjust the zoom and position of the image to keep you framed in the center of the image (which, to be honest, can seem oddly off-putting when someone moves their head a lot).
The downside to most webcam focusing is that most everything in the scene is in focus, which can be distracting to other people on the call, or embarrassing if you're calling from an untidy living room. Zoom and other applications include features for blurring the area behind you or replacing the background altogether, though the effect almost always looks fake.
To achieve better separation between you and what's behind you, a DSLR or mirrorless camera will give you the best results. Using a lens with a large maximum aperture, such as f/2.8 or f/1.4, creates a shallow depth of field that can keep your face in focus and the background soft.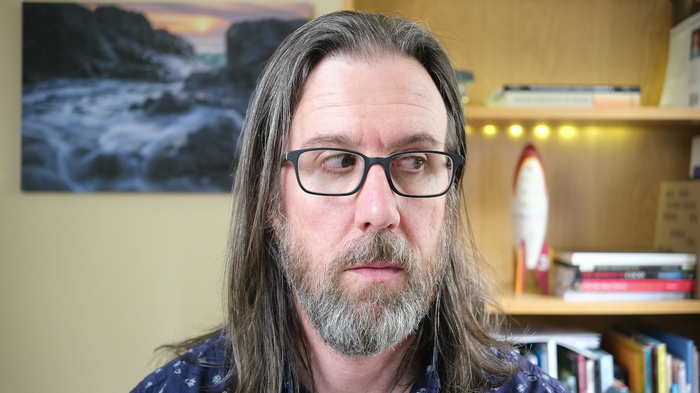 Audio
How to say this delicately? Webcam audio tends to be either passable or poor. That can have as much to do with most rooms as it does the equipment: a webcam will pick up echoes and other background noises in an open space. Some webcams feature stereo microphones, noise reduction, echo suppression, and the ability to prioritize sound coming from directly in front of the webcam.
However, I wouldn't point to microphone quality as a top feature when choosing a webcam. Instead, use a dedicated microphone for your audio. That can be as simple as the earbuds that came with your iPhone (with an adapter to plug them into your computer if necessary), or an inexpensive lavalier mic that clips to your shirt. Better options include a USB tabletop microphone or a semi-professional microphone plugged into a preamp.
Connection
Except for cameras built into the computer or display, webcams and iPhones connect via USB. If you're setting up a DSLR or mirrorless camera, however, you'll most likely need a USB capture card that connects to the camera via an HDMI cable. Look for devices that support the UVC (USB Video Class) standard for plug-and-play operation without requiring additional drivers. Popular options include the Elgato Cam Link 4K and the Magewell USB Capture HDMI Gen 2.
Some capture cards carry video and audio over the same HDMI cable, simplifying connections. That said, you'll be better off connecting a separate microphone via USB or a preamp, or attaching a microphone to the camera if supported.
Some cameras can connect solely over USB. Canon has released a beta version of an app for Mac and Windows, EOS Webcam Utility, that turns many of its cameras into webcams. FUJIFILM also offers a similar free utility, FUJIFILM X Webcam, which is currently available only under Windows 10. With a little tinkering and some utility software, you can connect some cameras via USB on the Mac, as demonstrated by Kim Farrelly in this YouTube video.
Comparisons
To see how the webcams work compared to each other, I've set up a few situations: one at night to see how the cameras handle a dark scene lit with a ceiling lamp and some background light, and the same scene lit with added light (one softbox positioned 45-degrees and above me, and the other pointed at the window to bounce light into the room). I also took samples during the day, some of which appear earlier. Each camera was set to automatically expose for the scene, except for the FujiFilm X-T3, which was on manual settings.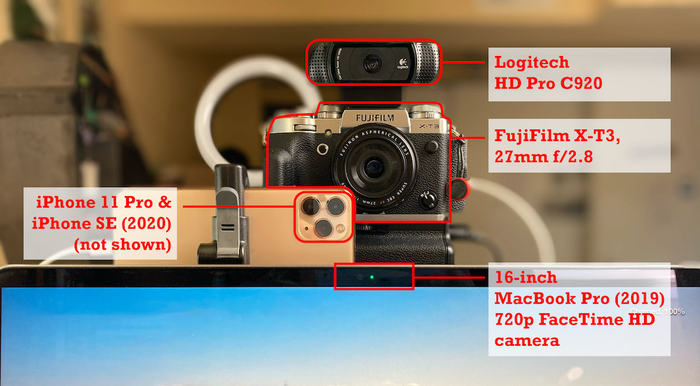 Let's start with the bad, working in a dark room at night, and then move into lighter territory.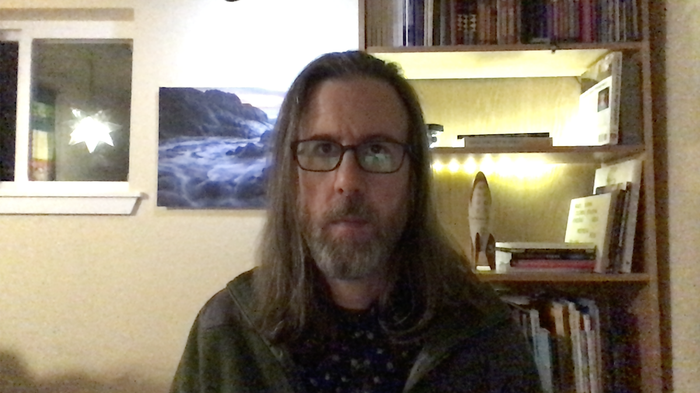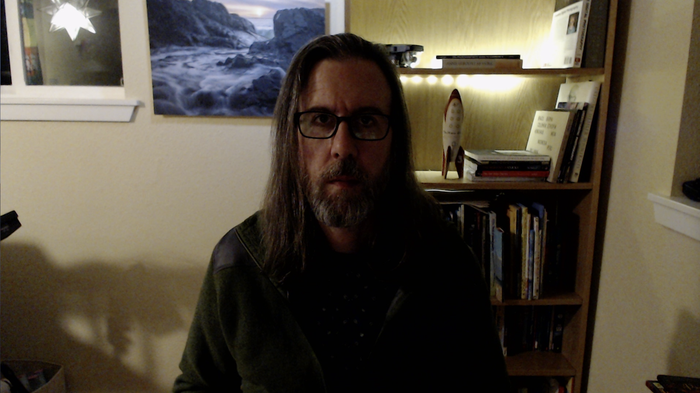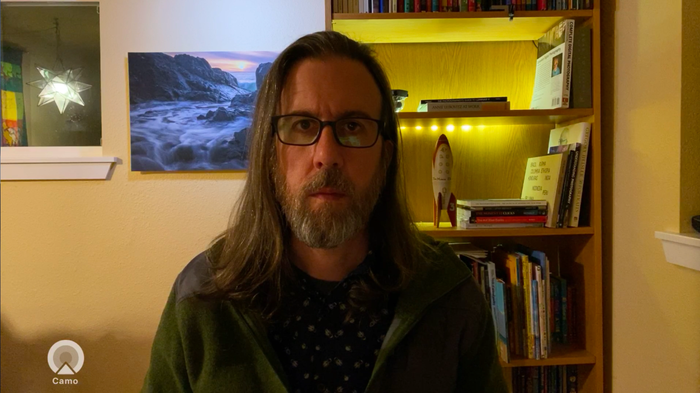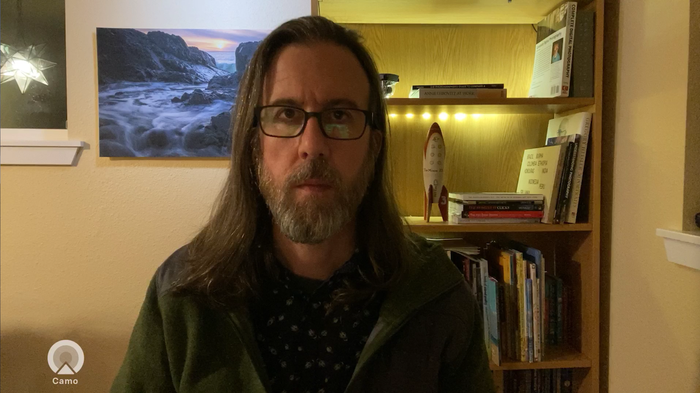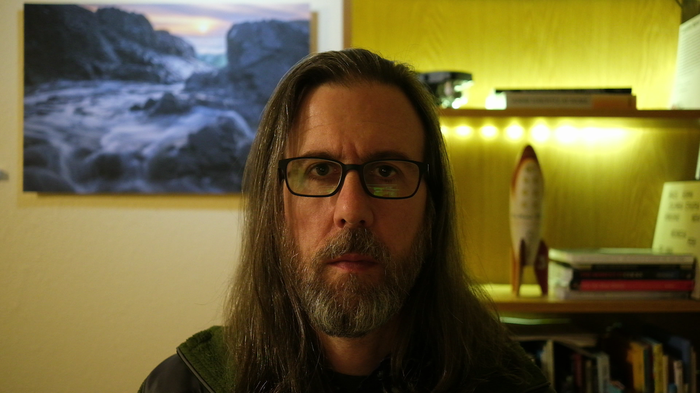 Even in a dark environment, if you can introduce light onto yourself—whether that's a lamp pointed at a wall or ceiling, or a softbox as I've done here—the cameras produce better results.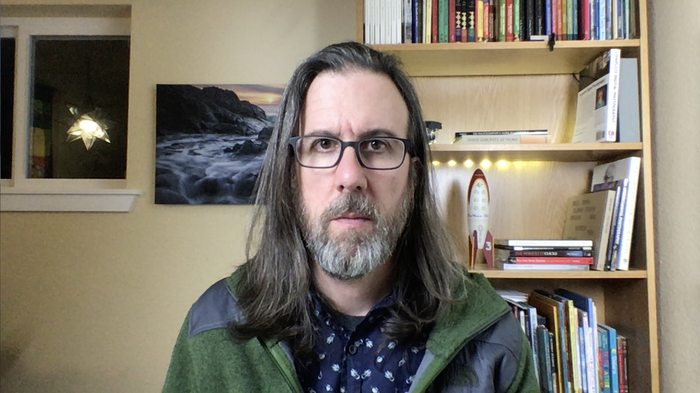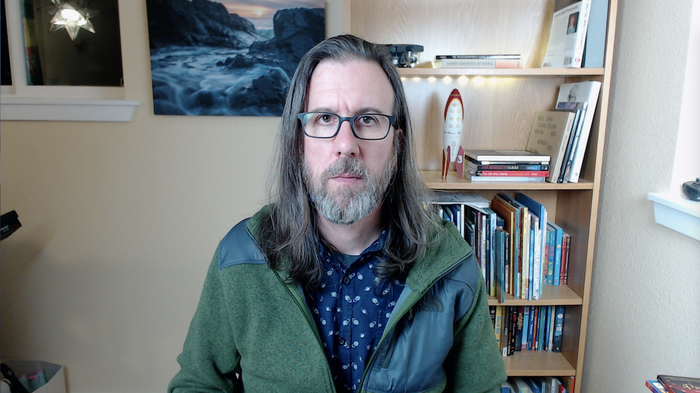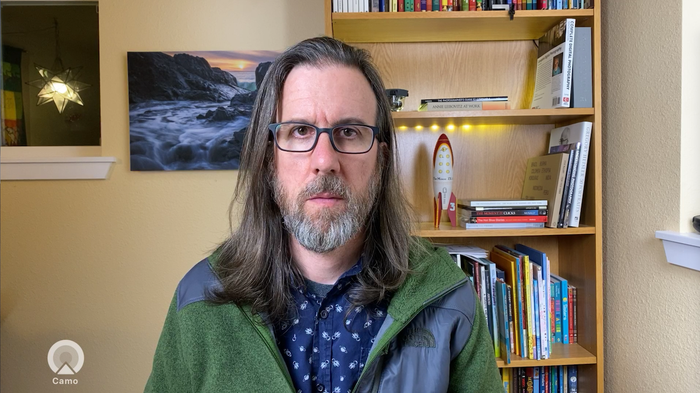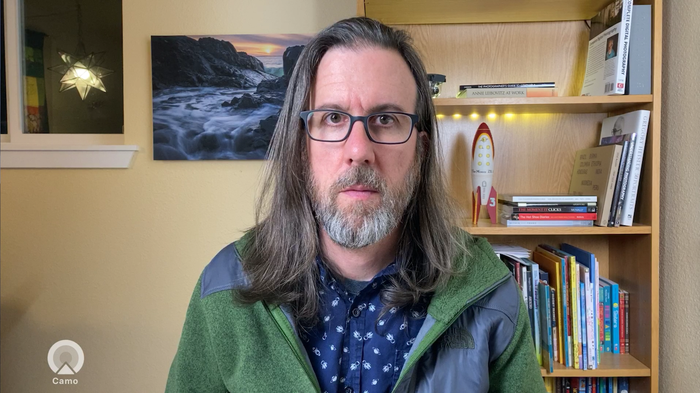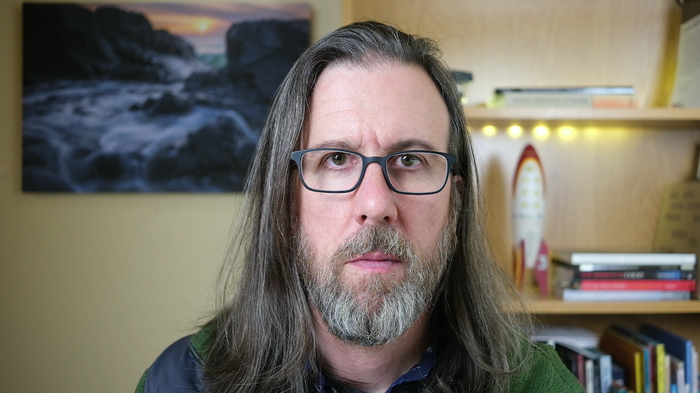 The following batch was shot in mid-afternoon using only natural light coming through a basement window at camera-right and the window over my shoulder at camera-left. As you can see, that second window isn't helping the cameras that include it in their field of view, but I wanted to throw that challenge at them.
If I were relying solely on daylight for video calls, I'd reposition my desk so I was facing the first window (and rearrange the furniture to avoid what's now a blank wall that would be behind me).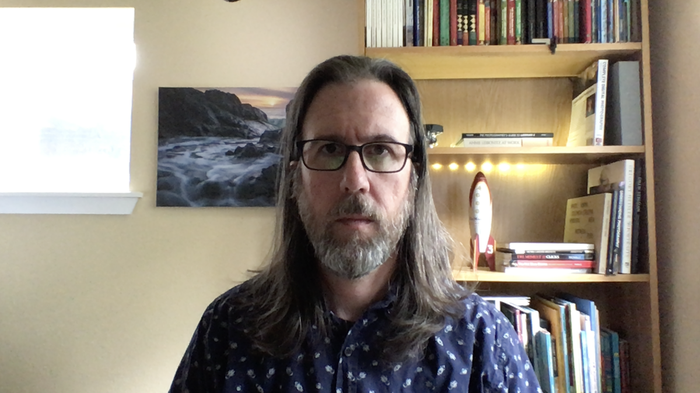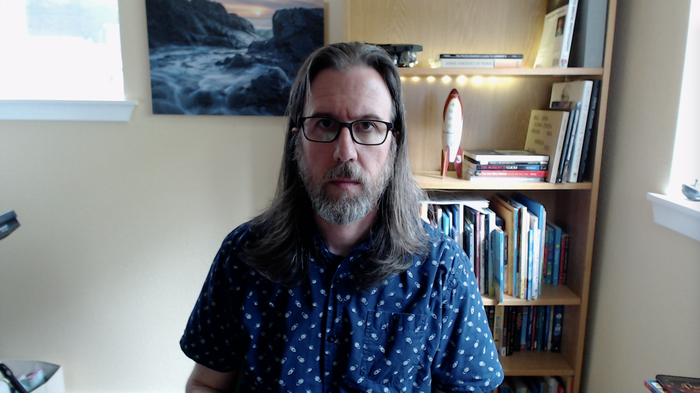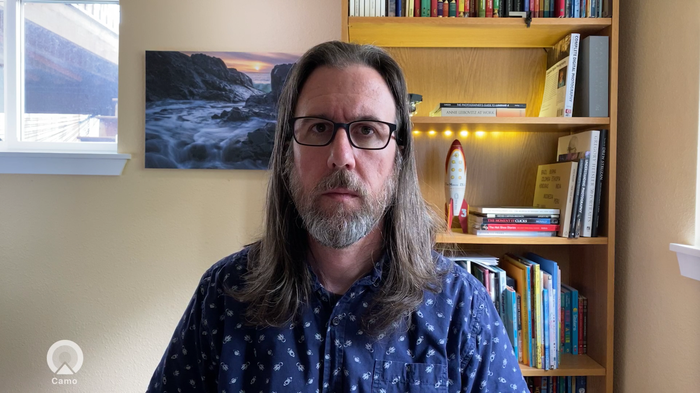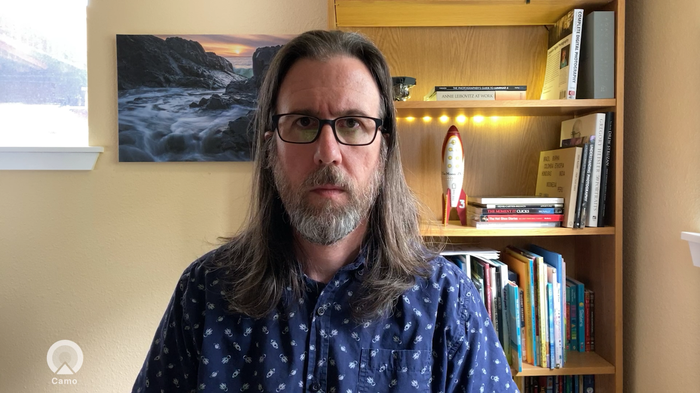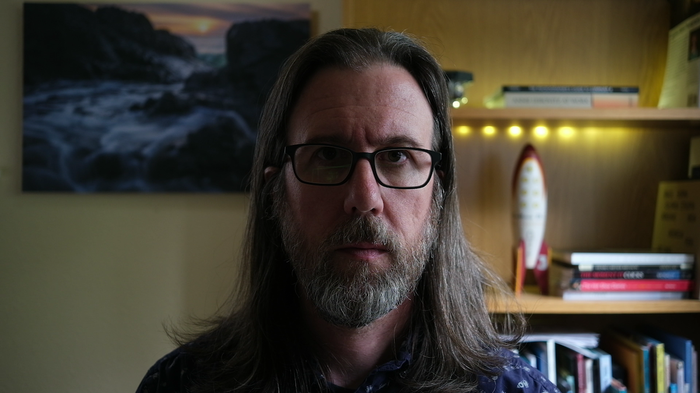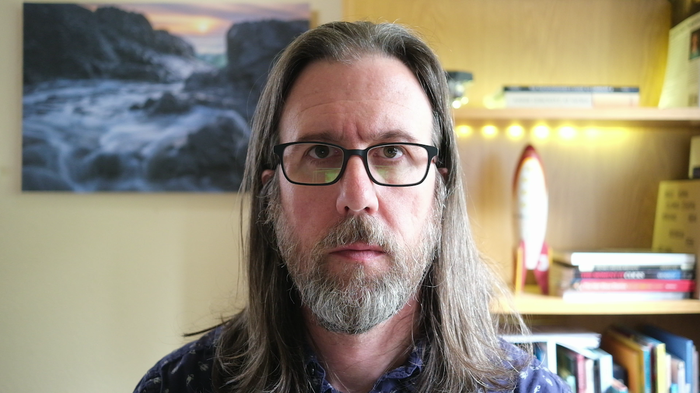 Lastly, here are comparisons among the cameras made at the same time of day as the previous batch, but with the softbox adding light.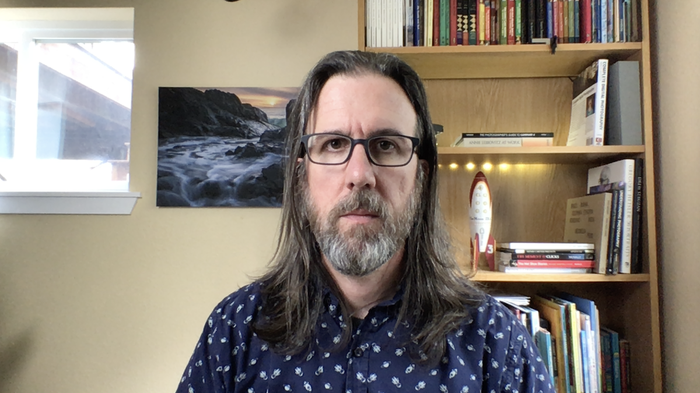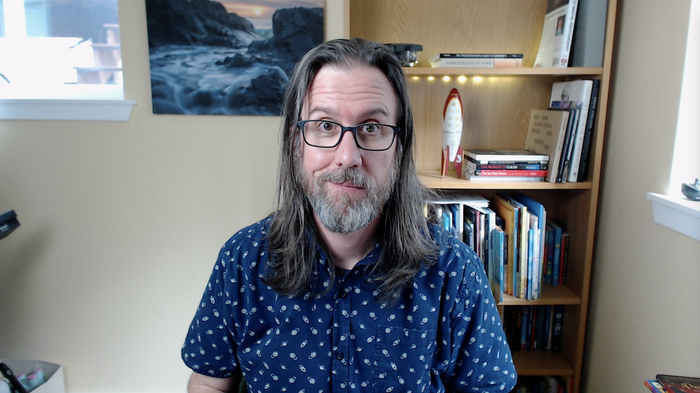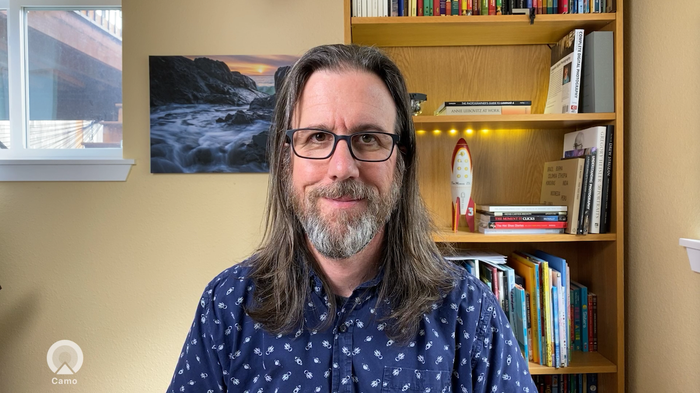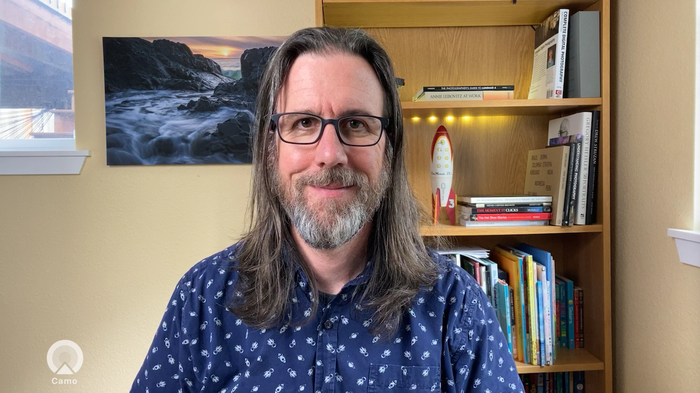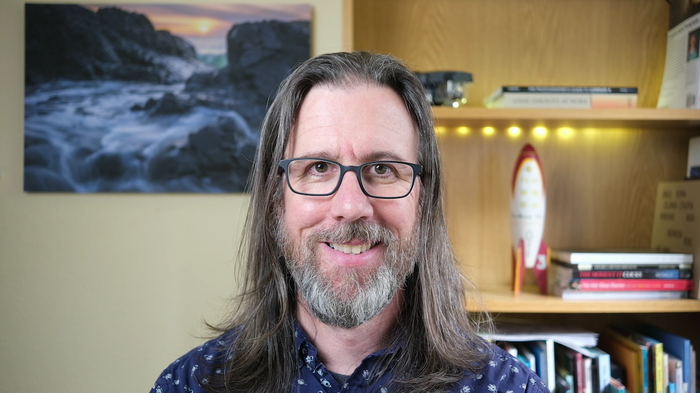 Final thoughts
Before you cast about for new webcam hardware, see if what you already have will work—you may be surprised. If that leads you to different options, or you decide you want to make a better impression on your viewers, keep the technical aspects I've covered in mind when looking for a new camera. That will also help as you navigate the many (so many) knockoff brands that are also competing in this space.