How to improvise a DIY webcam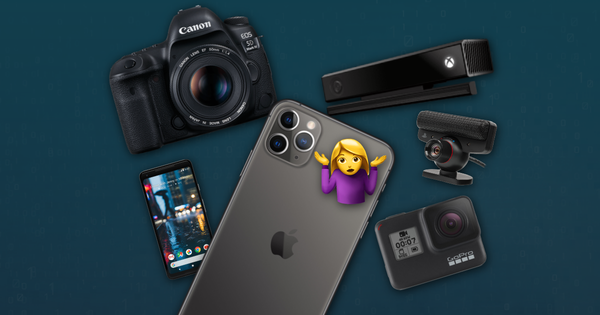 You need to join a video call, but you don't have a webcam, your webcam's broken, or Amazon's out of stock. What to do? This guide will take you through a number of different ways to improvise a home-made DIY webcam using things you might already have.
All of these approaches involve using cameras from existing devices, and making them work for your call. You may find you have access to a surprising number of these, including:
How to use a console webcam on a PC or Mac
There are a few ways to use cameras from various consoles as a webcam. Let's look at the most popular options.
The Sony Playstation 3 uses a "Playstation Eye" camera. These range from $6.99 - $13.00 on Amazon. To use these, you'll need to download Code Laboratories "CL-Eye Platform Driver", it's Windows-only, but it's free. With this installed, it's a case of simply plugging in your PS3's camera to a free USB slot on your computer to use it as a webcam.
The PS2's 2003 EyeToy camera works as a plug and play with older versions of Windows: just plug it in and you're away. These currently retail for $1.99.
The Playstation 4's camera uses a proprietary connector on the end of a USB3 cable, so it won't be recognised when plugged into a PC. There are options to use it on a Mac, however, using an unofficial beta driver available for macOS. This does work, but non-technical users may struggle to implement it.
If you have an Xbox 360 Kinect camera (they're about $16), you'll need an adapter to use it. You'll want a Kinect Sensor USB AV adapter, which retails for around $11.99.
The Xbox One uses a different mechanism for connecting to its Kinect camera, but it's still possible to use it as a webcam. You'll need a Kinect Adapter for Windows cable. As a bonus, with a small registry patch, you'll also be able to use this with Windows Hello for face ID-style login.
How to use an iPhone or iPad as a webcam on a PC or Mac
Our own app, Reincubate Camo does this: there's a free version that you can install to use your iPhone or iPad as a pro webcam. In order to do this, you'll need to install Camo on your iOS device and computer before starting your video call.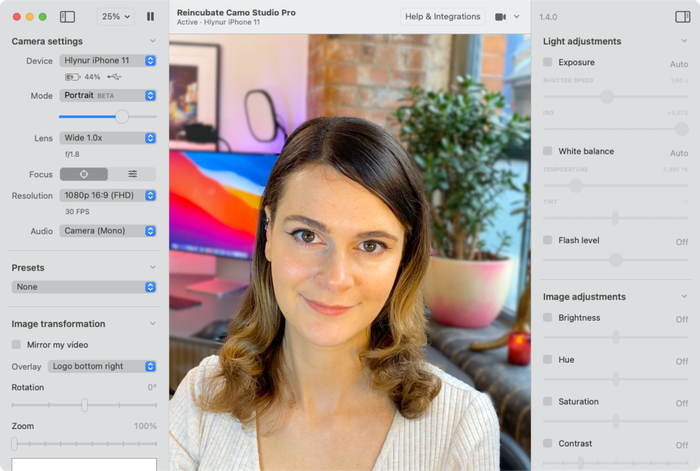 How to use a digital camera, DSLR, GoPro or camcorder as a webcam
There are a few approaches for using a proper DSLR camera as a webcam, depending on the type of hardware you have.
Canon have recently released a Windows-only beta webcam driver for their EOS DSLRs. They also sell a hardware bundle with all the necessary equipment for users who want to get a complete DSLR setup. This is a great way to get extremely good camera performance, but it is a costly route.
Using a Canon 80D as a webcam and wooooooah.

Canon has now a weblink software that works with a variety of their DSLRs so you don't need a video capture card anymore, just plug the USB cable.

— Mat Velloso (@matvelloso) May 21, 2020
If Canon's solution won't work for you, or you've got a different brand of camera, such as a GoPro, you might be able to get it working as a webcam by using a small adapter. The Elgato CamLink works on a variety of DSLRs, camcorders and action cameras, adapting their HDMI output for use via USB on your Windows PC or Mac. These are often sold out, but there are generic alternatives, such as this HornetTek HDMI video capture device.
Finally, for some DSLRs with Wi-Fi or USB support, there is a beta solution for macOS: Cascable's Pro Webcam app supports a number of Canon EOS, Nikon, Fujifilm. Olympus, Panasonic and Sony cameras over Wi-Fi or USB.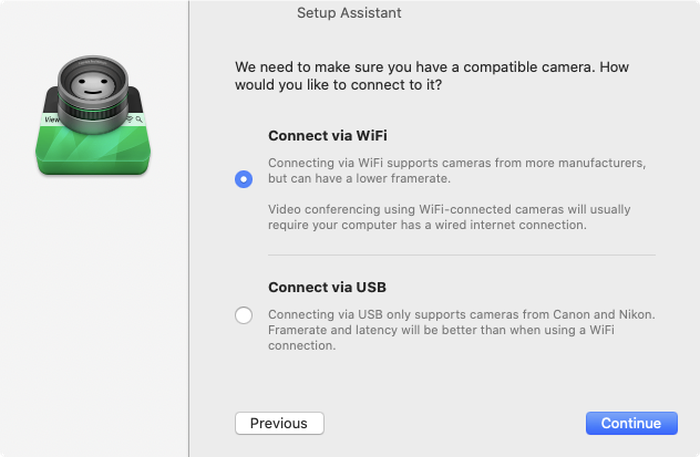 How to use an Android phone as a webcam
Setting up an Android device to act as a webcam isn't too hard. There are a few apps that'll do this: DroidCam, EpocCam, and others. (Reincubate Camo is an alternative to EpocCam and DroidCam on iOS.)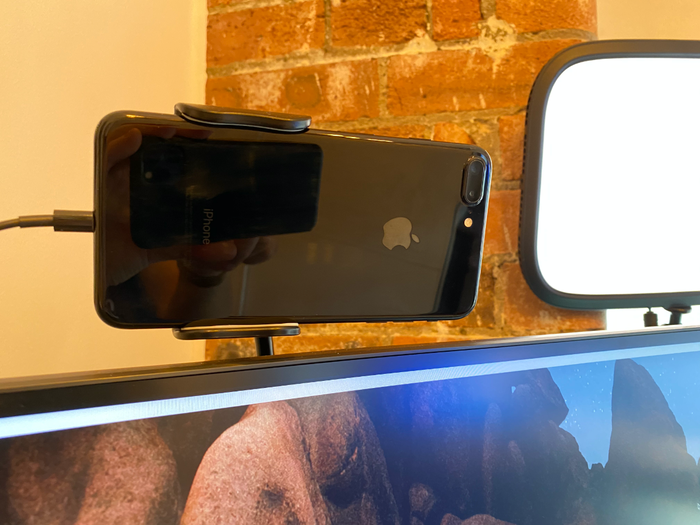 DroidCam only supports Windows and not iOS, but here's how you use it.
Install DroidCam on your Android device from the Google Play Store. You'll need to be running Android 5.0 or newer.
Install the desktop software on your Windows PC. You can get this from Dev47Apps' site.
Install the ADB (debug) drivers for your Android phone. For Google or OnePlus devices, these drivers will be here. For other phones, they may be here.
Once the drivers are installed, on your phone go to Settings → Developer Options → Enable USB Debugging. (On many phones, the "Developer options" screen is hidden by default: to make it visible, you'll need to go to Settings → About and tap "Build number" 7 times. (Yes, really. You couldn't make this stuff up!) Connect your Android device to your computer using USB.
Connect the phone to your computer using a USB cable. The phone may pop up a message saying "Allow USB Debugging", and you should approve it. There are quite a lot of things that can go wrong at this point, but DroidCam's developers post a list of further instructions here.
Confusingly, in order to take advantage of HD, you need to choose "Run as Administrator" when you launch DroidCam on your PC, as well as having the paid version.
With that, your computer should be able to use your Android device's camera as a webcam.
How to use a security camera, smart home camera or baby monitor as a webcam
There are many different types of security, smart home and baby monitor cameras, and a few of these can be used as webcams using the methods below.
Just about any Wyze camera can be turned into a workable webcam with a firmware update. The Wyze site has this available for download here;it'll work on devices like this one.
There are a number of ways to use a Raspberry Pi to stream many types of webcam to a PC. There's a guide here from a user who did this with their Wanview 1080p camera.
Finally, just about any device that presents a stream of webcam data (for instance, cameras that have a webview) can be encapsulated into a virtual web camera device on Windows using the IP Camera Adapter 4 driver. This is a handy, free, Windows-only app, and Tom's Hardware has a guide on using it end-to-end.