The history of Hymn, JHymn, and QTFairUse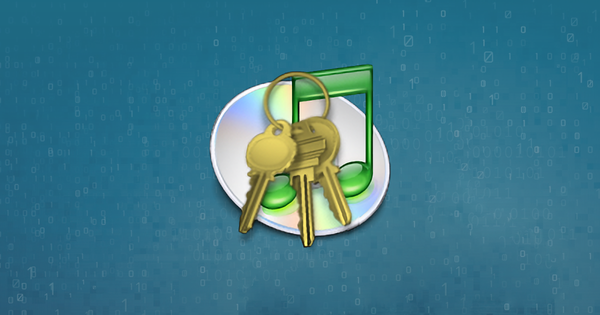 Hymn (short for "Hear Your Music aNywhere") was an application for removing FairPlay DRM from music bought from the iTunes Store. Hymn isn't available any more, but this page exists to tell its story. Let's start at the beginning.
Hymn was originally known as PlayFair, which launched 5 April 2004 and was hosted by SourceForge.
PlayFair was created by an anonymous author, and was heavily based on QTFairUse which was built by DeCSS author "DVD" Jon Lech Johansen, and had been released in January 2004. DVD Jon went on to incorporate QTFairUse's techniques into VideoLAN's VLC, and by May had integrated PlayFair back into the VLC codebase.
On its release, PlayFair's README said:
The playfair program is quite simple. It takes one of the iTMS Protected AAC Audio Files, decodes it using a key obtained from your iPod or Microsoft Windows system and then writes the new, decoded version to disk as a regular AAC Audio File. It then optionally copies the metadata tags that describe the song, including the cover art, to the new file.
By April 9, Apple forced SourceForge to remove the files on the basis of a DMCA complaint arguing against copy protection circumvention. Some days later, Sarovar, an Indian free software development community started hosting PlayFair, but their Indian hosting provider was compelled by Apple to stop hosting the project by May 6.
In May 2004, the PlayFair project was resurrected by Anand Babu, renamed to Hymn, moved to hymn-project.org from playfair.org, and released as version 0.6.0 with the support of the Free Software Federation of India. Babu continued PlayFair's versioning, but rewrote much of the app to remove reliance on non-GPL dependancies. The release notes explained:
The 0.6.0 release is pretty much a complete rewrite. There are no longer any non-GPL dependencies (the mp4v2 library was MPL and, thus, incompatible with the GPL). In fact, the MPEG-4 parsing is now home-grown and much more specific. Since weire no longer using the mp4v2 library to copy the meta data from the protected AAC file, it is left fully intact, including the apple ID of the user who bought the song. This proves that our purpose is for fair use and not for "piracy" and should help us in our legal battles.
With the release of Hymn, the project stayed live until 2008. Version 0.6.2 was released June 17, adding support for iTunes 4.6, and 0.7.0 appeared July 24. This released included the option for users to additionally strip their Apple ID from unprotected music. Whilst the project's name remained as Hymn, development shifted to FutureProof's JHymn application, with the "J" added to the name in reference to the Java runtime that powered it. (Confusingly, both Hymn and JHymn released under some of the same version numbers, and Hymn later got up to version 0.8.0, but JHymn's versioning overtook Hymn's by early 2005.)
Hymn's homepage made its authors position clear:
The purpose of the Hymn Project is to allow you to exercise your fair-use rights under copyright law. The various software provided on this web site allows you to free your iTunes Music Store purchases (protected AAC / .m4p) from their DRM restrictions /with no loss of sound quality/. These songs can then be played outside of the iTunes environment, even on operating systems not supported by iTunes and on hardware not supported by Apple.

Why use Hymn Project software?

To decrypt your iTunes protected AAC files so that they can be played on operating systems for which no official version of iTunes exists, such as Linux.
To use non-Apple AAC-capable hardware to play your music.
To eliminate the five computer limit imposed by iTunes.
To make archival backups of your music.
As the first step in converting your music from protected AAC to MP3, Ogg, or your other favorite audio file format, for use with your non-iPod portable audio player.
To demonstrate your belief in the principles of fair-use under copyright law.
In February 2008 Apple filed a cease and desist which ultimately led to the project closing.
Ironically, Steve Jobs had been dismissive of DRM to Rolling Stone in 2003, saying:
None of this technology that you're talking about's gonna work. We have Ph.D.s here who know the stuff cold, and we don't believe it's possible to protect digital content.
In 2007, Jobs penned an open letter on the Apple site, encouraging those unhappy with DRM to persuade the music industry to drop the DRM requirements that they had put on Apple:
The problem, of course, is that there are many smart people in the world, some with a lot of time on their hands, who love to discover such secrets and publish a way for everyone to get free (and stolen) music. They are often successful in doing just that, so any company trying to protect content using a DRM must frequently update it with new and harder to discover secrets. It is a cat-and-mouse game. Apple's DRM system is called FairPlay. While we have had a few breaches in FairPlay, we have been able to successfully repair them through updating the iTunes store software, the iTunes jukebox software and software in the iPods themselves. So far we have met our commitments to the music companies to protect their music, and we have given users the most liberal usage rights available in the industry for legally downloaded music.

[…]

Why would the big four music companies agree to let Apple and others distribute their music without using DRM systems to protect it? The simplest answer is because DRMs haven't worked, and may never work, to halt music piracy. Though the big four music companies require that all their music sold online be protected with DRMs, these same music companies continue to sell billions of CDs a year which contain completely unprotected music. That's right! No DRM system was ever developed for the CD, so all the music distributed on CDs can be easily uploaded to the Internet, then (illegally) downloaded and played on any computer or player.

[…]

So if the music companies are selling over 90 percent of their music DRM-free, what benefits do they get from selling the remaining small percentage of their music encumbered with a DRM system? There appear to be none. If anything, the technical expertise and overhead required to create, operate and update a DRM system has limited the number of participants selling DRM protected music. If such requirements were removed, the music industry might experience an influx of new companies willing to invest in innovative new stores and players. This can only be seen as a positive by the music companies. Much of the concern over DRM systems has arisen in European countries.  Perhaps those unhappy with the current situation should redirect their energies towards persuading the music companies to sell their music DRM-free.  For Europeans, two and a half of the big four music companies are located right in their backyard.  The largest, Universal, is 100% owned by Vivendi, a French company.  EMI is a British company, and Sony BMG is 50% owned by Bertelsmann, a German company.  Convincing them to license their music to Apple and others DRM-free will create a truly interoperable music marketplace.  Apple will embrace this wholeheartedly.