How to find Apple Watch backups when changing Watch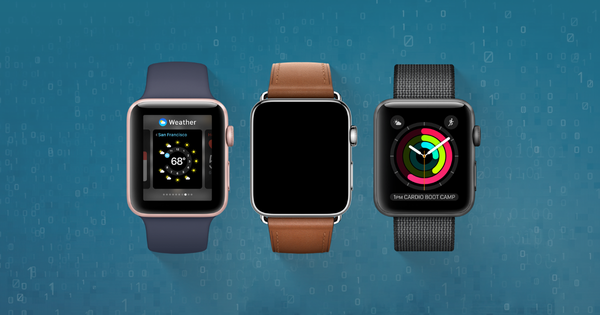 Losing one's Apple Watch settings and data can be a pain, and I've found with replacement devices it's sometimes not obvious how to restore your Watch, as the previous Watch's backups don't appear.
If you break or damage your Watch, Apple are pretty cool with things if you've got AppleCare+. Back in February, my Ceramic Series 3 developed a fault, and within two days they'd sent me another one.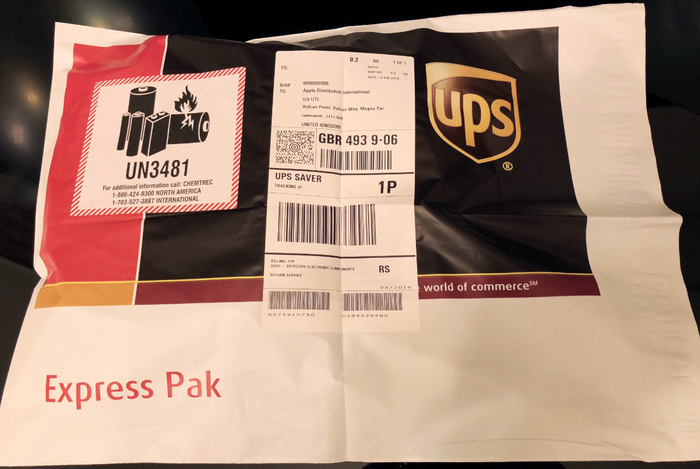 The process to switch the Watches around after that is pretty simple:
Remove the older Watch from the "Find My iPhone" service. You can do that using the "Find iPhone" app on your iPhone (by selecting the Watch and choosing "Erase Watch", or by using the "Find My" site).

Unpair the older Watch. There's no need to explicitly create a backup, as your iPhone automatically saves a backup of your old Apple Watch when you unpair it.

The older Watch will reset and erase itself. Once that's done, power it off.
Before you do this, it makes sense to ensure your Watch is running the latest version of WatchOS.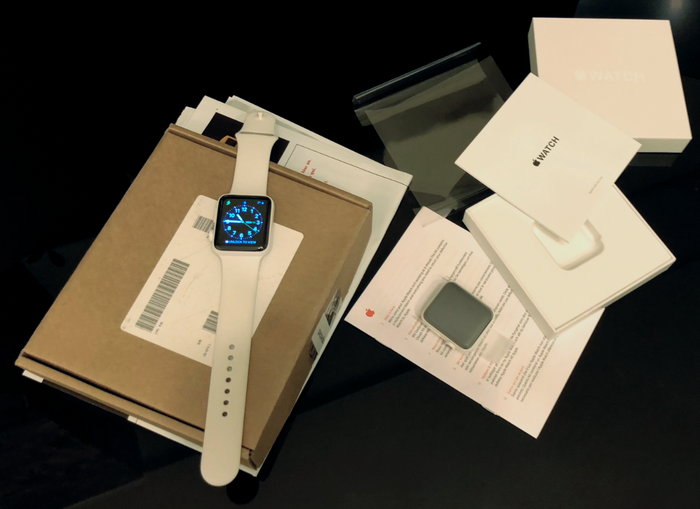 At this point, the old Watch is completely removed, and the new Watch can readily be paired. Hopefully, you put it on to charge at the start of this process, although they usually arrive fully charge and they hold charge very well whilst in shipping. Mine arrived with more than 70% left, which was great.
Turn on the new Watch. It'll eventually present a setup screen, and you can follow the usual Apple Watch pairing process.

Once you get to step 4, you'll be expecting to see the backup you've just created of your old Watch. But what if it's not there?
Usually the answer is simple, although not obvious. The newer Watch arrived with an older version of WatchOS than your backed up Watch. You can't restore a backup from a newer WatchOS to an older one. In order to fix this, a slightly painful process is needed.
Set the replacement Watch up as a new Apple Watch.

As soon as it's completed the pairing and setup process, upgrade its firmware.

Once the upgrade has completed, unpair and erase it as in the first series of steps in this document. Awkwardly, that'll leave you with a backup of this "new" Watch setup. That's not a problem though: they're easy to delete.
After erasing the watch, when you go to pair it up once more, you'll see that your original Watch backup appears in the list of available Watch backups. Problem solved!
How to back up an Apple Watch
Apple Watch backups don't work like regular iOS backups. Instead, your Apple Watch is backed up at key points to your iOS device. When your iOS device is backed up, all of its contents -- including the Apple Watch backup -- are safely stored in the backup. What that means is that you can't trigger an external Apple Watch backup automatically. Instead, you have to ensure it gets backed up to your iPhone, and then back up your iPhone.
Apple Watch backups get taken automatically, and usually on a daily basis. There's no simple way of forcing a Watch backup to happen immediately, other than by unpairing and erasing the Watch. When you start the process for doing this, Apple automatically refresh the Watch backup on your iPhone, so that you can restore the Watch later.
How to find Apple Watch backups
If you'd like to see when your Watch backups were taken, and how much storage they're using, you can do that on the iPhone they're paired with. See Settings → General → iPhone Storage → Watch. That'll show you how much space is being taken overall, and then underneath, in "Documents & Data", it'll list every Watch backup you have, along with the date it was taken.
You can swipe left on any of these backups and choose "Delete" to remove them.
And yes, if you're curious, Reincubate iPhone Backup Extractor will let you see what exactly is in your Apple Watch backups. Your Watch backups are automatically shown in the app, although if you'd like to examine the data manually in expert mode, you should see Home → Library → NanoBackup and its subfolders.
What is in an Apple Watch backup
The Apple Watch doesn't store a large amount of data, and in keeping with that, it doesn't store a lot of data in its backups. As with iOS devices, it doesn't include purchased media files or books in its backups.
Across the different versions of watchOS, Apple Watch backups contain the following:
System settings (watch faces, known Wi-Fi networks, etc.)
Dock configuration and App layout
Notification preferences and app-specific settings
A list of installed watchOS apps
Health and fitness data (although more will be in your iOS backup)
Music playlists synced to your Apple Watch (but not the media files)
Synced photos
Apple Wallet data (although more will be in your iOS backup, and your card details won't be stored here)