How to back up your BlackBerry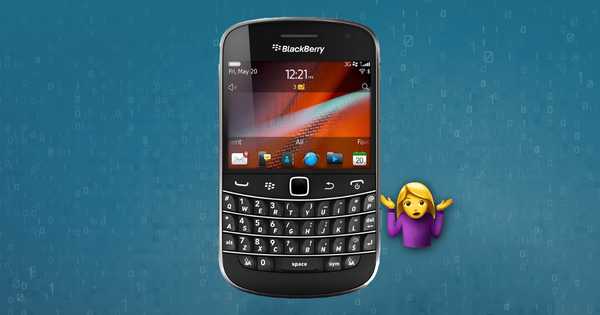 How to make a BlackBerry backup using BlackBerry Desktop Manager
A backup is necessary for you to restore your device to its previous state, in case something goes wrong.
Backing up data from your BlackBerry is pretty simple. You'll need BlackBerry Desktop Manager (BDM) on your computer to create backups, and the application is free.
To create a backup just follow our simple guide:
Connect your phone to your computer using with a USB cable
Open BlackBerry Desktop Manager, allowing time for your BlacBberry to sync
Select Backup and Restore on the main page: you'll then be presented with different backup options
If you're unsure about which option to choose, we recommend Full (All device data and settings). This will back up everything stored on your phone. Remember this doesn't include data stored on memory card or actual applications.
You have the option to edit the backup's filename and its location. It defaults to \My Documents\BlackBerry\Backup. We suggest you let BDM manage this for you, but make note of the filename and location.
Click the Back up button
Blackberry Desktop Manager will then create a backup of the data with an IPD file. This is a standard file the BlackBerry uses for all its device backups
How to make a BlackBerry backup with BlackBerry Link
BlackBerry backups exist to safeguard your data and prevent a situation where you could lose important contacts, SMS messages, photos or videos. The backup and restore functions previously handled by the BlackBerry Desktop Manager are now present in the Blackberry Link software and are still there to help you sleep at night.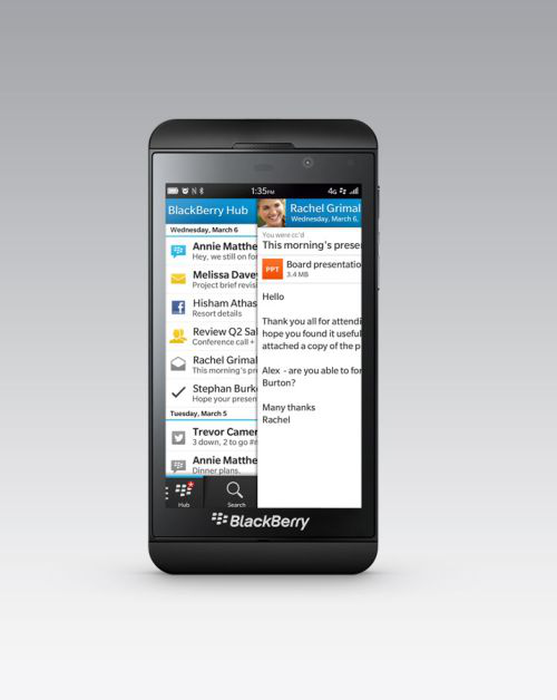 BlackBerry backups created with BlackBerry Link are all you need to keep data safe. BlackBerry backups made with BlackBerry Link can be selective (you can choose to back-up just contacts, documents, applications or media like photos and videos) or they can be full backups of your BlackBerry. In the same manner, you can restore an entire device, or just part of the data.
Download Blackberry Link for Windows or Mac
On your computer, open BlackBerry Link
Connect your device to your computer using a USB cable
Select your device at the bottom of the screen
Click the "Settings" icon on the top right and in the left pane, click "Back Up Now"
Select which data to include in your backup files
OR click beside your device at the bottom of your screen and select "Back Up"
To restore your device to a previous backup:
Open BlackBerry Link
Click on the device along the bottom
Click on the "Settings" icon (top right)
Click on "Restore device data"
Select "Restore from backup file"
Select the data to restore
Click "Restore"
Backing up BlackBerry Messenger contacts and groups
BlackBerry Messenger contacts and groups have been associated with the BlackBerry ID since version 7.0 of BlackBerry Messenger. This means an old BlackBerry Desktop Manager backup will not contain these contacts and they will automatically populate the new Z10 once you log in with your BlackBerry ID. Easy as pie! Here's how to get your BlackBerry Messenger contacts back:
If you are switching devices, you can use the Device Switch feature in BlackBerry Link
If you have a BlackBerry ID, just log in with it on your new phone and the contacts will transfer
If you are switching from an old BlackBerry with Link and have one or more [contact groups in your Address Book, the groups will not transfer to your new BlackBerry 10 smartphone
BlackBerry Link is can also be used to sync media from your computer to your BlackBerry Z10, and also to manage BlackbBerry 10 devices. Dropbox is also now available on BlackBerry 10, so you can also store data in the cloud should something go wrong.
What to do if BB Link won't complete the BlackBerry Z10 backup?
As with all new releases, there will be problems with backing up using the BlackBerry Link software. Users are reporting seeing "Backup not complete" when trying to back up their BlackBerry Z10. As we have learned from our BlackBerry users, there are a few workarounds that might be useful in this situation, so make sure to:
Try rebooting the BlackBerry Z10 and then attempting another backup
Try turning off the mass USB storage mode on the BlackBerry Z10 and then perform the backup again: in the Settings icon, go to Storage and Access and USB mass storage
Perform a selective backup including only "Applications" and see if the backup completes. If it does, make another by adding another item to the backup list. If the error pops up again on including an item, it means there might be corrupt files in that category and you should exclude these from the backup
If you have a large number of applications and "Applications Data" reaches a large size, try turning off the option to backup applications and see if the backup completes
If nothing works, we recommend that you contact your service provider