Overzicht van iPhone Backup Extractor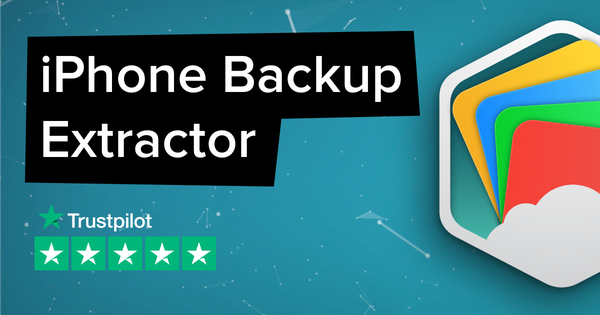 iPhone Backup Extractor kan bestanden uit iPhone-back-ups en iCloud extraheren voor uw iPhone-, iPad- of iPod Touch-gegevens. Het werkt met alle versies van iOS en elk mobiel Apple-apparaat.
Onze productpagina legt de details uit, maar we hebben hieronder een samenvatting opgenomen om u op weg te helpen.
Belangrijkste kenmerken van de iPhone Backup Extractor
Gratis editie waarmee u volledig kunt navigeren, voorbeelden kunt bekijken en bestanden kunt extraheren uit uw back-ups
Eenvoudige export van geïntegreerde Apple-apps: belgeschiedenis, Safari, notities, contacten , voicemail, opnamen , iCloud-fotobibliotheek, iCloud PhotoStream
Ondersteuning voor de berichten-apps die u gebruikt: iMessage, SMS, MMS , WhatsApp , Kik, Hike, Line, Viber, WeChat
Ondersteuning voor alle soorten apps van derden - Tinder, Viber, enz. - en duizenden anderen via onze toonaangevende "App View" en "Expert Mode"
Gebruiksvriendelijke slepen-en-neerzetten-ondersteuning in de hele app
Uitvoer van forensisch gezonde gegevens in handige formaten: VCard, VCF, ICal en prachtige PDF's
Forensics grade data undeletion (Geloof ons niet, probeer het!)
Ondersteuning voor gecodeerde iTunes-back-ups en al hun gegevens
Ondersteuning voor iCloud-gegevens
Ondersteuning voor Apple  Bekijk gegevens
Back-upbewerking en gegevensherstel
Gebouwd in Londen, Engeland, en erkend door HM Queen Elizabeth Ⅱ . 👑
Met trots ondersteund door een fanatieke ondersteuningsteam dat Trustpilot leidt om ons te beoordelen in de top 10 van meest geliefde softwarebedrijven in het Verenigd Koninkrijk 🇬🇧. Stuur ons een e-mail of stuur ons een chatbericht?
Ondersteunde gegevens
Reincubate iPhone Backup Extractor ondersteunt gegevens rechtstreeks van een aantal apps van Apple en van derden.
Ondersteunde Apple-gegevens
iPhone-back-ups (van Finder, iTunes of een andere back-up)
Notes
Oproepgeschiedenis
Safari-browsergeschiedenis
voicemail
Recordings
Ondersteunde gegevens van derden
Aanvullende gegevens van derden
iPhone Backup Extractor ondersteunt ook een groot aantal extra toepassingen van derden via de functies "App View" en "Expert Mode", waarmee gegevens worden hersteld van zowel iPhone-back-ups als iCloud.
verenigbaarheid
Windows en macOS
iPhone Backup Extractor werkt op elke moderne Mac (macOS 10.11 of nieuwer) en elke moderne pc (Windows 7 SP1 of nieuwer).
iOS
iPhone Backup Extractor werkt in alle versies van iOS en alle iOS-apparaten, waaronder iPhones, iPads en de iPod Touch.
iCloud
staat
Notes
✅
Realtime iCloud-gegevens OK voor alle iOS-versies, met of zonder 2FA.
⚠️
Het ophalen van iCloud-back-upgegevens is niet mogelijk vanaf mei 2020, als gevolg van de wijzigingen in Apple Q4 2018, Q3 2019 en Q2 2020. Er zijn drie alternatieven:

Ons ondersteuningsteam kan u begeleiden bij het maken van een tijdelijke iTunes-back-up als tijdelijke oplossing
Ons ondersteuningsteam kan iCloud-back-ups op verzoek converteren naar iTunes
Realtime iCloud-gegevens gebruiken door het account (in plaats van de back-up) te kiezen via de navigatie aan de linkerkant in iPhone Backup Extractor

Gebruikers kunnen in de tussentijd 'Deze back-up is momenteel niet toegankelijk' zien.