How to unlock Apple Watch ECG functionality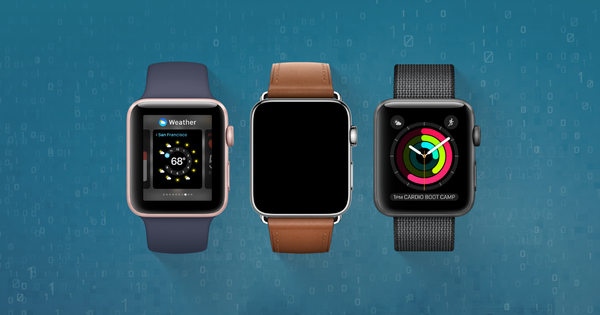 This guide describes how to unlock the ECG app and functionality on an Apple Watch.
The Apple Watch's built-in ECG (electrocardiogram) functionality is only enabled by Apple in a number of territories by default, and this guide is for users outside those territories.
Apple restrict ECG activation in a number of ways, preventing it from being enabled unless the following 3 requirements are satisfied:
Your iPhone paired with the Watch is set to a region in which ECG is currently available and does not have "Airplane mode" enabled

Your Watch is physically in a region in which ECG is currently available (the Watch's paired iPhone will check against the nearest cell tower's country code)

Your Watch was purchased in a country in which ECG is currently available (in practise, this means the Watch must have been manufactured under a region code that is valid for ECG)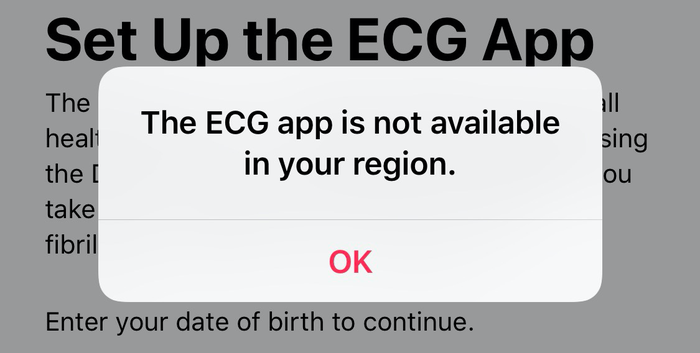 The first two requirements are addressed in this guide, but the third requirement is not possible to bypass.
Switching region
When Apple first launched the S4 with ECG functionality, a simple workaround was available. This will work for users with older versions of watchOS.
Launch Settings on the iPhone paired to your Watch.
Now, tap on General → Language & Region.
Select English as your iPhone language, and then tap Region and then choose United States.
Tap Done and wait a few seconds.
Bypassing the region check
There are two approaches to satisfying the region check. The first is to visit an approved region: the US, UK, Greece, Poland, etc. A user can visit those places on holiday, activate ECG, and safely return to their country of origin without losing activation. The ECG app will remain available once it has been unlocked.
Alternately, it's possible to set the activation flag for the ECG app directly on the device. This can be done by restoring the following content to com.apple.private.health.heart-rhythm.plist on your iPhone:
<?xml version="1.0" encoding="UTF-8"?>




<!DOCTYPE plist PUBLIC "-//Apple//DTD PLIST 1.0//EN" "http://www.apple.com/DTDs/PropertyList-1.0.dtd">




<plist

 

version=

"1.0"

>




<dict>


    

<key>

HKAtrialFibrillationDetectionOnboardingCompleted

</key>


    

<integer>

1

</integer>


    

<key>

HKElectrocardiogramOnboardingCompleted

</key>


    

<integer>

3

</integer>




</dict>




</plist>



iPhone Backup Extractor can do this automatically. This process will involve unpairing and then setting your Watch up again as new, so it will take a little while to complete. Whilst your Watch will automatically take a backup, this technique won't work if you choose to restore the Watch backup.
How to enable the ECG app automatically
Enabling the ECG app with iPhone Backup Extractor can be done with the following steps:
First, disable "Find my" on your iPhone. You can do this in Settings → [your name] → Find My and toggling it off. There's no need to remove this device from your iCloud account. You will be able to re-enable "Find My" once this process has completed.

Download and run iPhone Backup Extractor. Connect your iPhone to your computer, and select your phone, and click "Enable Apple Watch ECG".

Click "Let's start" in the dialog. This will unpair and erase your Watch, erasing it. Your phone will restart, and your Watch will unpair and erase itself.

The Apple Watch ECG unlocker

Once your iPhone has restarted, choose Do not transfer apps and data, and bring up the Watch app to pair your Watch.

Set your Watch up as a new, rather than restoring from a previous backup.
So long as your Watch was made for sale in a supported region, the ECG function will appear for setup in the Watch app.