Een iOS-back-up herstellen naar een eerdere versie van iOS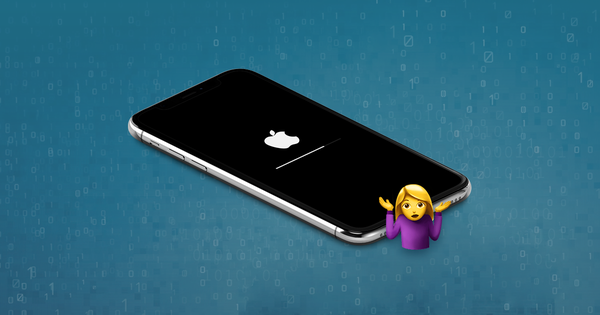 Als u merkt dat u een back-up van een apparaat met een nieuwere versie van iOS dan het doelapparaat moet herstellen, moet u zich ervan bewust zijn dat het herstellen van een nieuwere back-up naar een gedegradeerd iOS-apparaat niet mogelijk is zonder een paar aanpassingen. Als u zonder probeert, ziet u dit bericht:
iTunes kon de iPhone "Renate's iPhone" niet herstellen omdat de back-up corrupt was of niet compatibel met de iPhone die wordt hersteld.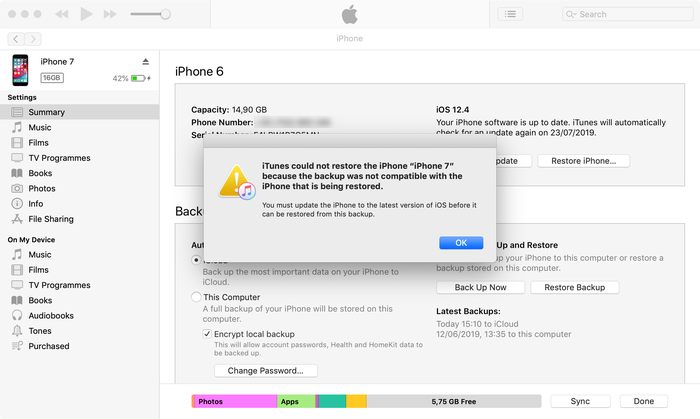 Welke opties heb je dan? Nou, er zijn er twee:
Patch uw back-up om deze compatibel te maken met de eerdere iOS, of

Haal de gegevens die u nodig hebt uit uw iTunes- of iCloud-back-up en importeer deze
Hieronder beschrijven we hoe de eerste techniek en onze gids voor back-upherstel de tweede techniek behandelt.
Hoe een iOS-back-upversie te downgraden
Een back-up patchen voor een iOS-downgrade is vrij eenvoudig, hoewel het niet mogelijk is om tussen elke versie te schakelen. We hebben de versiedowngrades die we hebben getest en waarvan we weten dat ze hieronder werken, gemarkeerd.
Stap 1. Maak een kopie van uw iOS-back-up voordat u deze wijzigt.
Stap 2. Open het bestand Info.plist in de hoofdmap van uw back-up.
U kunt dit bestand openen met elke eenvoudige teksteditor.
Stap 3. Zoek naar Product Version en u vindt een gedeelte dat eruitziet als de onderstaande tekst.
<key>

Product Type

</key>




<string>

iPhone10,6

</string>




<key>

Product Version

</key>




<string>

12.3.2

</string>




<key>

Serial Number

</key>




<string>

C8QH6T96DPNG

</string>



Stap 4. Wijzig de waarde van de Product Version en sla het bestand op.
Bijvoorbeeld van 12.1.3 tot 12.1 of 12.0 en sla het bestand op.
Van welke back-upversies kan ik downgraden?
Het kan zijn dat andere versie-downgrades werken, maar dit zijn degenen die we hebben getest en bevestigd hebben bevestigd. Deze techniek vertrouwt erop dat er tussen sommige versies weinig verschil is van het onderliggende opslagformaat. Als je succes hebt met andere versies, laat het onze lezers dan weten in de reacties hieronder.
| iOS-versie | Back-up downgrade bevestigd voor |
| --- | --- |
| 16.2 | 16.1.2 |
| 14 bèta | 12.4.6 |
| 13.6 | 13.5.1 , 13.5 , 12.4.8 |
| 13.5.1 | 13.5 , 12.4.6 |
| 13.5 | 12.4.71 |
| 13.4.1 | 12.4.7 |
| 13.4 | 13.3.1 , 12.4.7 |
| 13.3.1 | 13.3 |
| 13.3 | 13.2.3 , 12.4.4 , 12.3.3 |
| 13.2 | 12.3.4 |
| 13.1.3 | 12.3.3 |
| 12.3.2 | 12.3.1 |
| 12.1.3 | 12.1.2 |
| 12.1.3 | 12.1 , 12.0 |
| 12.0 | 11.4 |
| 9.0 bèta | 8.4 |
| 8.0.1 | 8.0 |
| 8.0 bèta | 7 |
| 7.0 | 6.1.4 , 6.1.3 |