Wat zijn de oorzaken "Apple ID is om veiligheidsredenen vergrendeld"?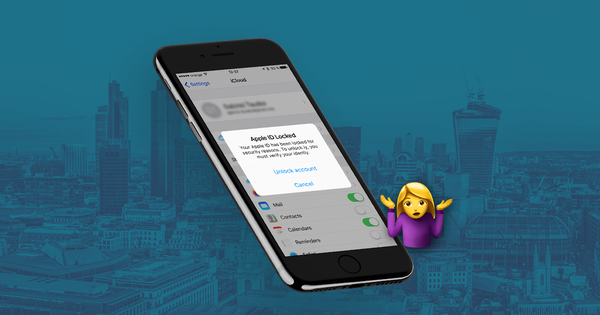 Apple vergrendelt automatisch iCloud-accounts en Apple ID's waarvan het denkt dat ze het risico lopen op ongeoorloofde toegang, en deze vergrendeling wordt gedeeltelijk veroorzaakt door wat het ziet als ongebruikelijke gebruikersactiviteit. Apple versnelde het vergrendelen van Apple ID's in maart 2017 nadat een aantal bedreigingen tegen de iCloud-beveiliging van Apple waren geuit.
Een aantal factoren kan ertoe bijdragen dat Apple ID of iCloud-accounts worden vergrendeld. Vooral het gebruik van verschillende tools om in korte tijd toegang te krijgen tot iCloud-gegevens over dezelfde account kan hier vaak toe leiden. Gebruik van tools van derden op basis van open source iCloud-code leidt meestal tot vergrendelde accounts. De open source waarvan ze zijn afgeleid, wordt voornamelijk gebruikt voor privacy-invasie en Apple heeft terecht hard gewerkt om het gebruik ervan te voorkomen.
Als uw Apple ID is vergrendeld, kan het nuttig zijn om onze handleiding over het beveiligen van uw Apple ID en iCloud-account te lezen .
Reincubate's technologie activeert niet routinematig iCloud-accountvergrendelingen. We controleren actief iCloud-account en back-up toegang met zowel geautomatiseerde als handmatige controles, en Reincubate iPhone Backup Extractor en onze API gebruiken verschillende gevoelige, gevoelige technieken om een probleem met de beveiliging van iCloud-accounts te voorkomen. In het bijzonder wordt elk verzoek dat via onze technologie aan Apple wordt gedaan op unieke wijze geïdentificeerd als afkomstig van onze diensten en we verdoezelen het verkeer van onze services naar Apple niet.
Het iCloud-inlogvenster van iPhone Backup Extractor toont de nieuwste servicestatus, evenals de compatibiliteitspagina van de iPhone Backup Extractor . Zoals altijd, kunt u contact opnemen als u vragen of opmerkingen heeft.