How to turn off wireless sync on your BlackBerry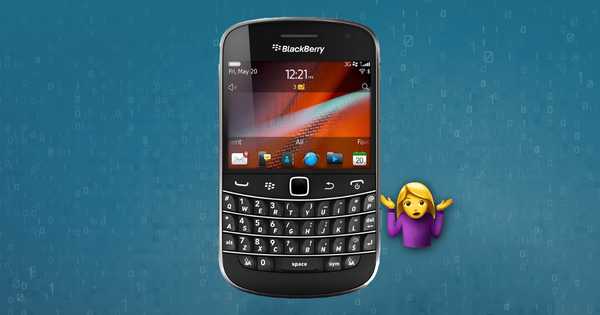 Check on the BlackBerry if the wireless synchronization feature is turned on for the "Calendar", "Address Book", "MemoPad", or "Tasks applications" and disable it.
Click on the corresponding icon (to each file) on the Home screen of the BlackBerry
Press the Menu key, and then click Options
Click on Desktop, and then remove the check in the box to disable wireless synchronisation
Press the ESC button and then the Menu key and click Save, then Be sure to repeat the process for each contact, calendar or task application list you have.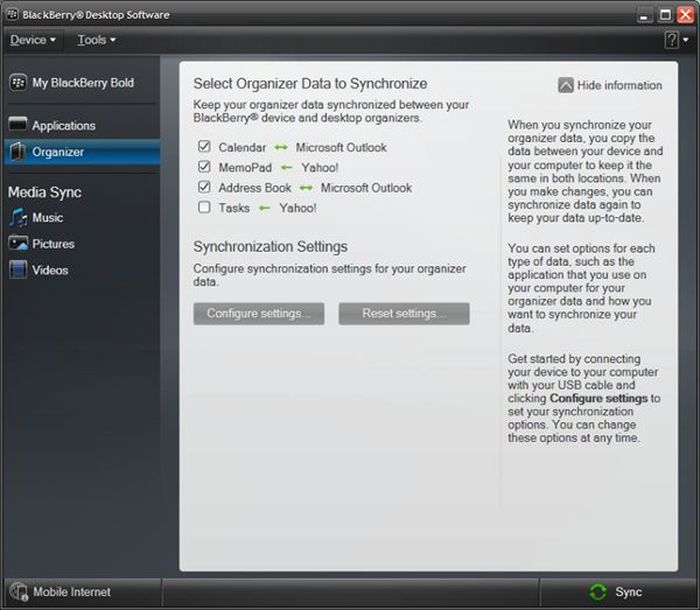 In some cases, entries are dimmed because the database to be backed up or restored is being backed up wirelessly through a BlackBerry Enterprise Server. In this case, the Desktop [SYNC] service-book marks the databases as read-only, preventing the data from being backed up or restored using a cable and BlackBerry Desktop Software.
The option would be to delete the Desktop [SYNC] service-book and then perform the backup or restore of the selected databases from the BlackBerry Desktop Software. To do this, you also need to use the Blackberry options menu.
Connect the BlackBerry to the computer
From the Home screen, click Options (depending on the theme running on the smartphone, the Options icon may be under Settings and then Options)
If the smartphone is running BlackBerry Device Software 4.1 or later, click Advanced Options, then Service Book, or -- if the smartphone is running BlackBerry Device Software 4.0 or earlier -- click Service Book
Click the Desktop [SYNC] service-book (or press the Menu key for smartphones with a trackball) and select Delete
In the Are You Sure? dialog box, click Delete
Alternative solutions to the wireless synchronization issue
If you're not using BlackBerry Enterprise Server, and you don't have the option to turn off wireless synchronisation, you can close the Desktop Manager and go into the folder containing the app.loader. The Crackberry forum community advises that with that done you should be able to restore your data.
It would also be a good idea to verify if your device has enough available memory to store the database. The amount of memory that appears beside the database in the Desktop File Databases section might differ from the amount of memory that is required to store the database on your device. If the application memory on your device is low, consider deleting unused applications, old data, or old messages from your device.